Bridges in unincorporated King County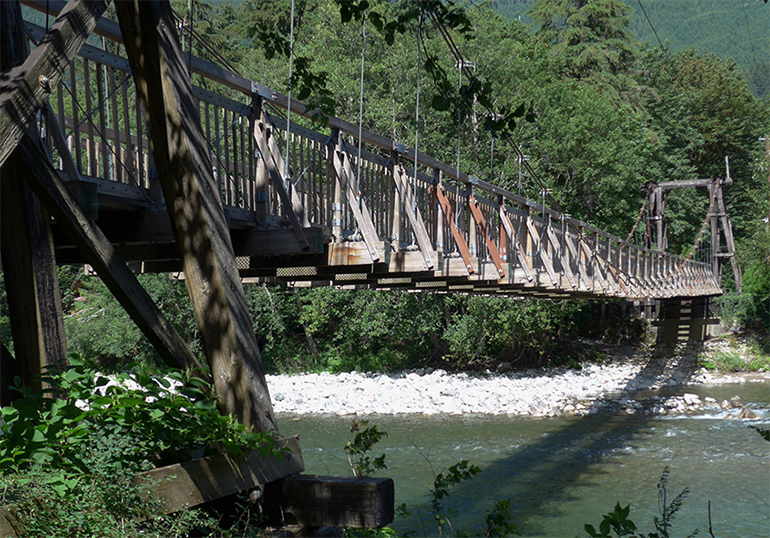 Baring Bridge, Skykomish, WA.
The King County Department of Local Services, Road Services Division owns and maintains 185 bridges in the unincorporated area of King County. Built over many generations, these bridges range from less than 10 years to over 100 years in age. These bridges are an integral part of a road system that supports more than one million vehicle trips every day.
Learn about bridge load limits in unincorporated King County and the overlegal permit application process.
Access the latest updates on bridges with weight restrictions and find links to complete lists of bridges with vehicle weight, height, speed and other restrictions.