Coal Creek Bridge No. 3035A Replacement Project
Project completed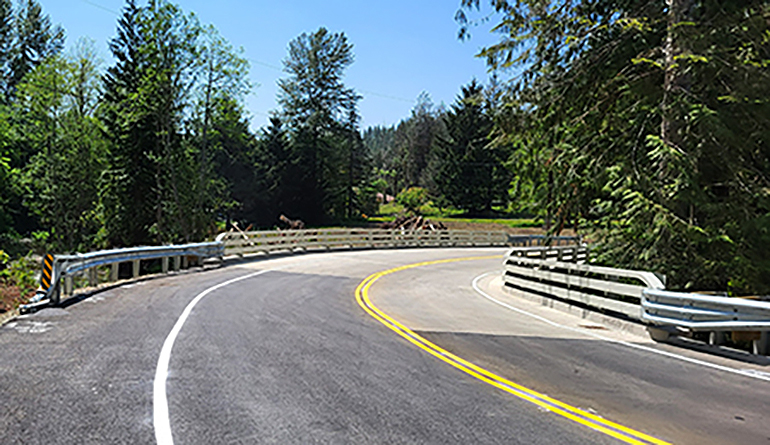 The new Coal Creek bridge, completed in May 2023, winds over the creek below SE Lake Walker Road which leads into the Lake Walker community.
Status update
May 30, 2023
Crews finished the striping on the new Coal Creek bridge at the end of May 2023.
We thank the community for your patience during this project. Enjoy your new bridge!
See the latest construction photos.
Maps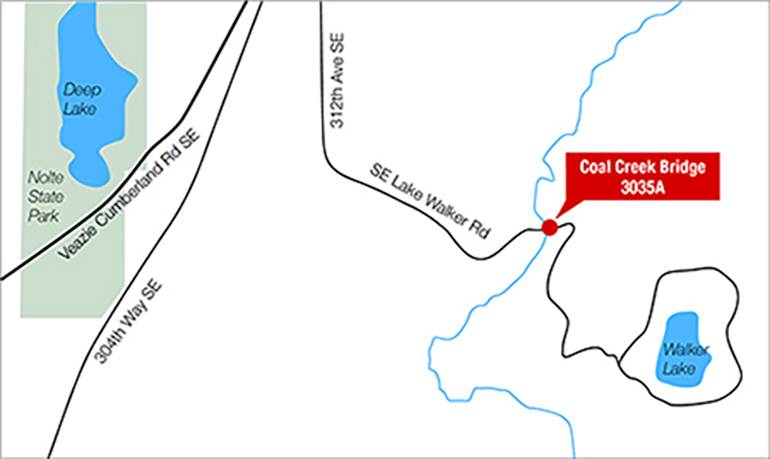 Coal Creek Bridge No. 3035A project location.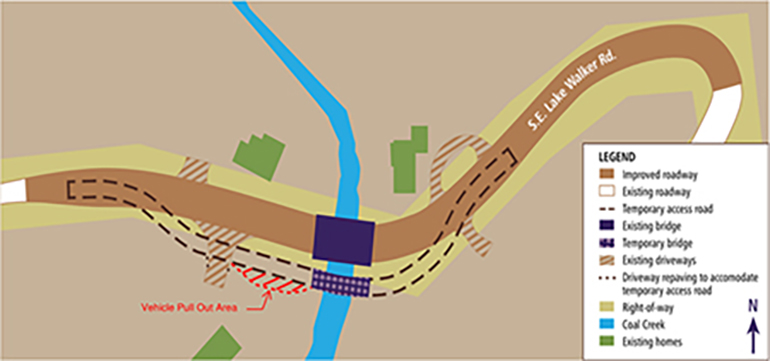 The old bridge was closed and traffic shifted to a temporary bridge in 2022. This configuration remained in place until the new Coal Creek bridge opened in spring 2023. Larger view JPG 185KB
Project overview
The old 64-year-old timber support structure was decaying, the 109-year-old steel floor beams were rusted, the paint was peeling, and the bridge had weight restrictions for heavy trucks. All traffic used a temporary bypass bridge throughout construction until spring 2023, when the new bridge opened.

Work to remove and replace the old Coal Creek Bridge on SE Lake Walker Road was originally planned for summer 2021, but was delayed one year to spring/summer 2022. The one-year delay was needed because crews are only permitted to do in-water work during late spring and summer. The new, replacement bridge, scheduled for completion in winter 2023, will carry no weight restrictions, and is expected to last for decades.