The 2023 Guardrail Program concluded in July.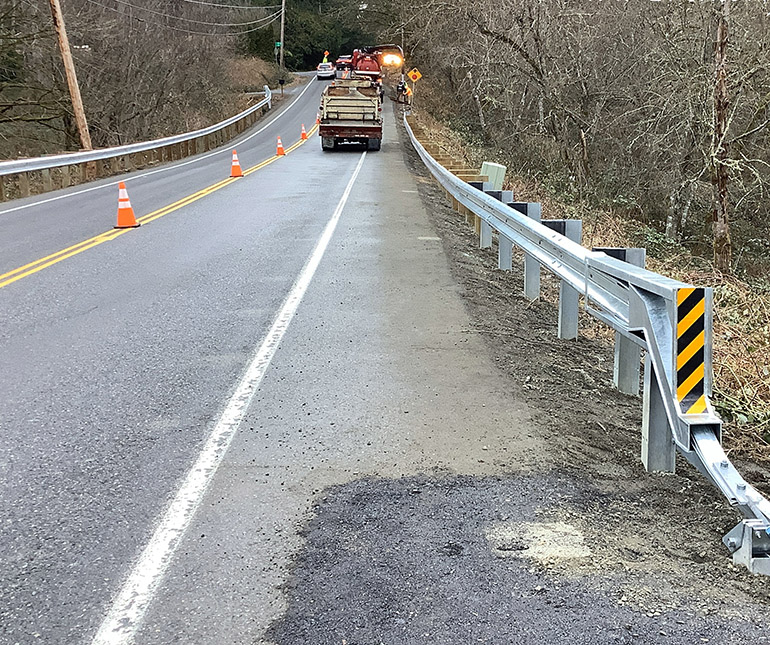 March 10, 2023 – Crews install new guardrail down SE 208th Street from 140th Avenue SE to 148th Avenue SE
Status update
August 28, 2023
The 2023 Guardrail Program work concluded in July. Please see the 2023 Guardrail work locations for a comprehensive list.
For the most up to date information regarding lane restrictions and road closures, visit kingcounty.gov/mycommute.