South County Transfer Station Project
King County Green Bonds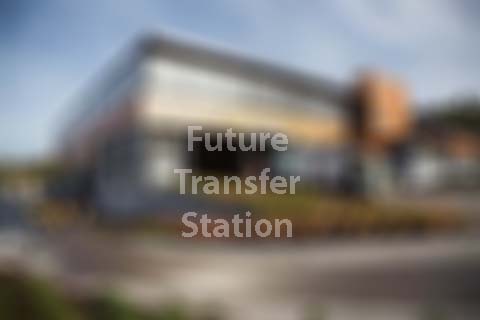 King County will build a new recycling and transfer station for south King County residents and customers on land adjacent the existing facility in Algona, which has been in operation for more than 50 years and is past its engineered lifespan.
The new recycling and transfer station will be located at 35101 W. Valley Highway S. in Algona. The project has reached 100% design and will be out to bid for construction services in Fall 2022. The facility is expected to begin operations in mid-2026 and cost an estimated $219 million to design, build and complete.
Adequate room for recycling services;
An enclosed building to control odor, noise, and dust;
An enclosed moderate risk waste facility for hazardous household waste disposal;
Adequate space for vehicles on the site;
Trash compactors to accurately and efficiently load collected garbage; and
Landscaping and design features that help the facility be more compatible with the surrounding neighborhood.
Locating the new facility in Algona was recommended because it will:
Minimize impacts to the routes of commercial waste haulers;

Minimize further delays in implementation of the project; and

Have a terrain suitable for accommodating the multi-level transfer building and take advantage of materials left behind by a former sand and gravel mine.
Key environmental attributes
The Solid Waste Division completed an Environmental Impact Statement that evaluated potential impacts that siting, constructing, and operating a new recycling and transfer station would have on both the built and natural environments.
Onsite stream restoration
Renewable energy
Rainwater catchment
SWD is committed to obtaining either Living Building Challenge or LEED Platinum certification for the facility.
More information on key environment attributes
The new station includes
Onsite stream improvements
Solar energy provides 49% onsite power
Rainwater catchment with 2 20,000 gallon rainwater cisterns
Enhanced stormwater management
Electrified major equipment, including baler, shredder, materials handler, and compactors
The project is on track to achieve the International Living Futures Institute Living Building Challenge Petal Certification for Net Positive Energy, Beauty, Equity, and Place
The project sponsored 4 Equity Actions in the south county community, including purchase of a solar pump for immigrant farming (Urban Agriculture); wetlands restoration training for south county youth via a partnership with the Duwamish Infrastructure Restoration Training (DIRT) Corps; partnering with KC Parks to improve wayfinding on the Interurban Trail; and provisioning the transfer station with a multipurpose room with interactive education exhibits to be shared with community partners
Project info
Green Bonds: 2017-Series A
100% of final design phase complete
$11.7m Green Bond Proceeds spent

Related information
Related agencies