King County C-PACER Program
A financing tool for more efficient, resilient commercial and multi-family properties
Are you ready to make your building more efficient and safer, and lower your operating costs?
Apply now for C-PACER financing!
Step 1: Talk to a PACE lender and consult with your legal and financial advisors to see if C-PACER is right for you.
Step 2: Work with your lender to complete an application.
Step 3: Submit your application materials with each document as a separate attachment to cpacer@kingcounty.gov.
What is C-PACER?
Commercial Property Assessed Clean Energy + Resiliency (C-PACER) is an innovative financing mechanism to help commercial, industrial, agricultural, and multi-family buildings become more efficient and resilient .
C-PACER does not use any government funds, it is a loan agreement between a private lender and the property owner, like a mortgage or home improvement loan. The unique part about C-PACER financing is that the county records the loan as a lien on the property, which means that if the property owner sells the building, the assessment stays with the building (unless the payoff is part of the sale agreement).
Examples of projects that can be financed using C-PACER include:
Energy and water efficiency
Electrification improvement (eliminates fossil fuel combustion)
Renewable energy
Electric vehicle charging
Seismic hardening
Fire detection and suppression
Flood readiness
Stormwater management
Energy storage
Benefits of C-PACER financing
Property owners can save money by lowering utility bills and energy costs
Longer loan payback terms can make PACE-funded projects cash-positive sooner than traditional loans
PACE loans rarely require cash up front, making them more accessible to property owners than other loans
Lower interest rates on PACE financing makes loans more affordable
Creates local jobs and spurs economic activity through the funding of new efficiency and resiliency projects
Learn more about making C-PACER work for you!
Clean buildings King County video series
How does C-PACER financing work?
C-PACER program steps
(Click or tap for an Acrobat pdf version.)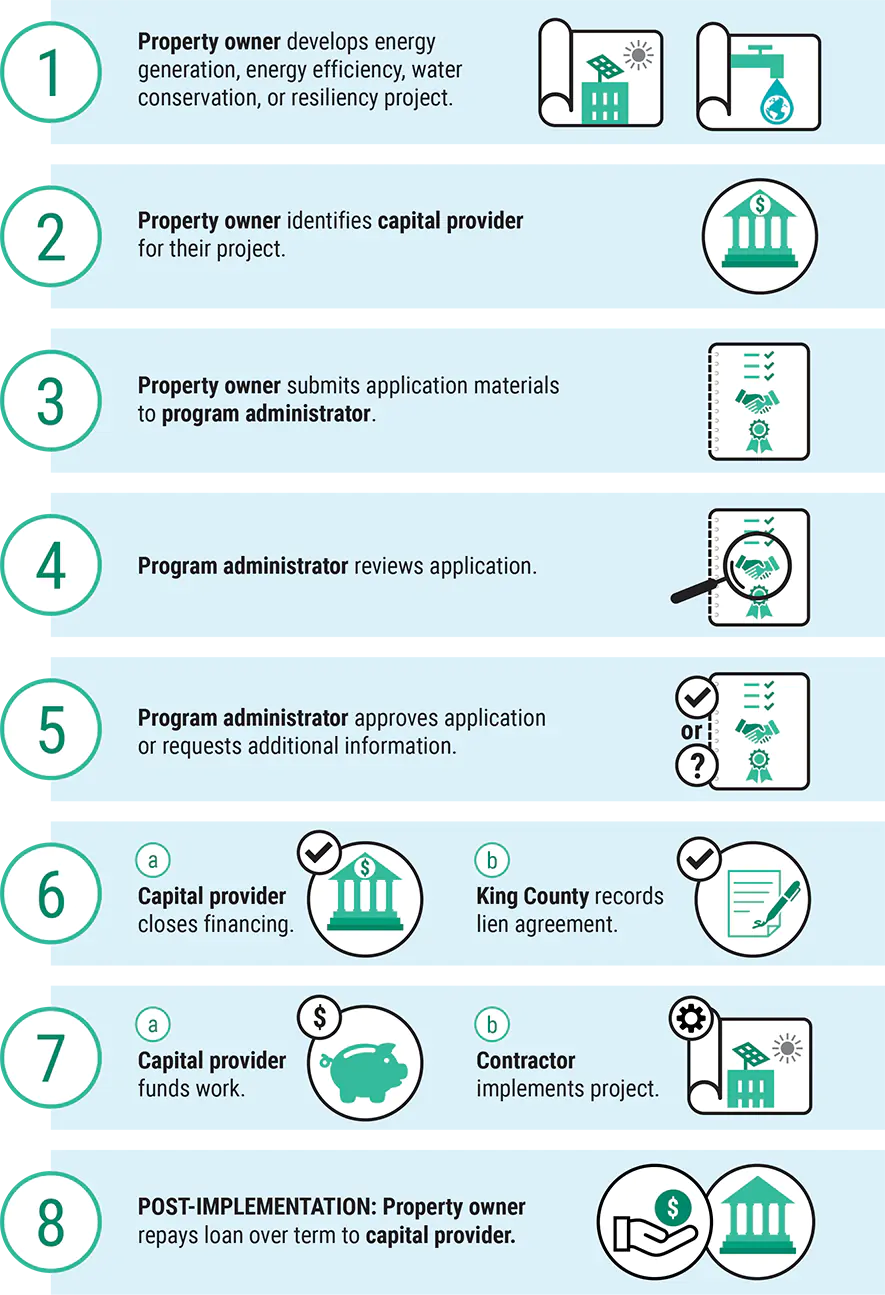 C-PACER key parties
(Click or tap for an Acrobat pdf version.)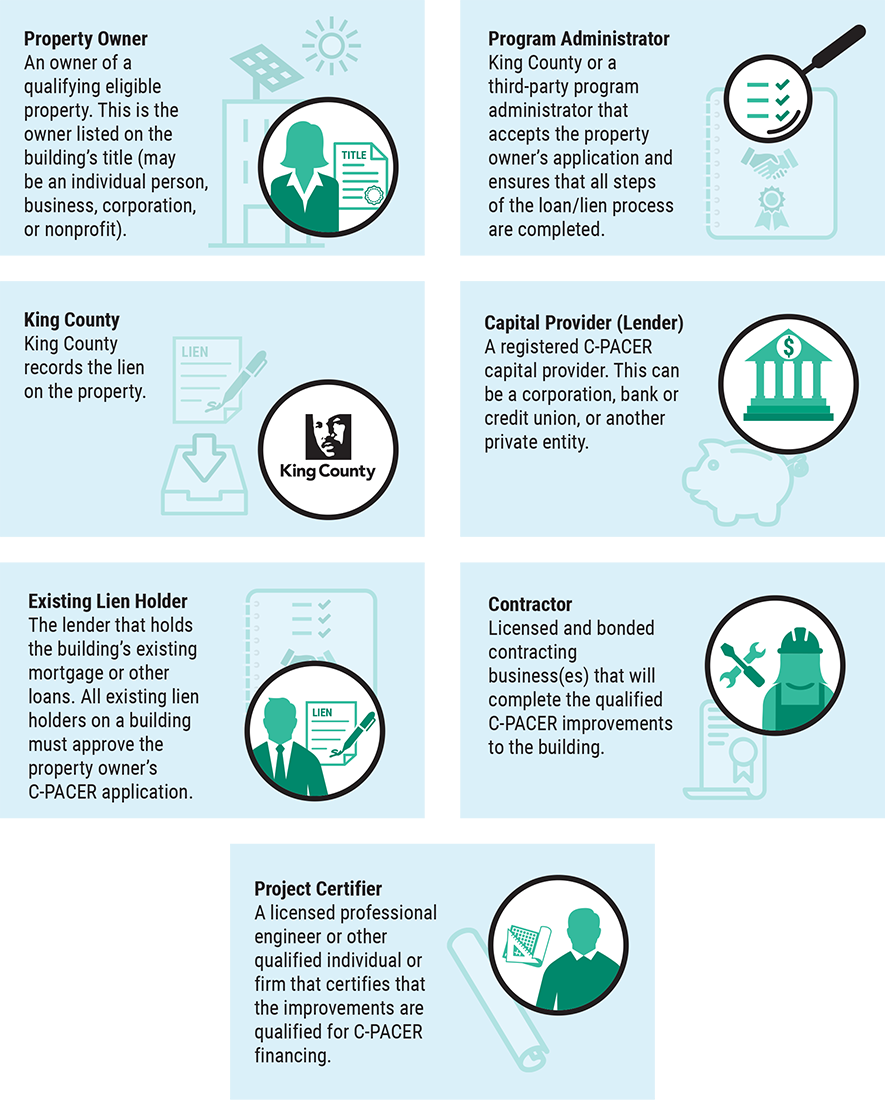 C-PACER application forms
For more information about the King County C-PACER Program, please contact CPACER@kingcounty.gov.
King County resources
External resources
Utility incentives
Related information
Related agencies
News & announcements