The Groundwater Story
King County Groundwater Protection Program
Watch this musical animation while learning about the importance of groundwater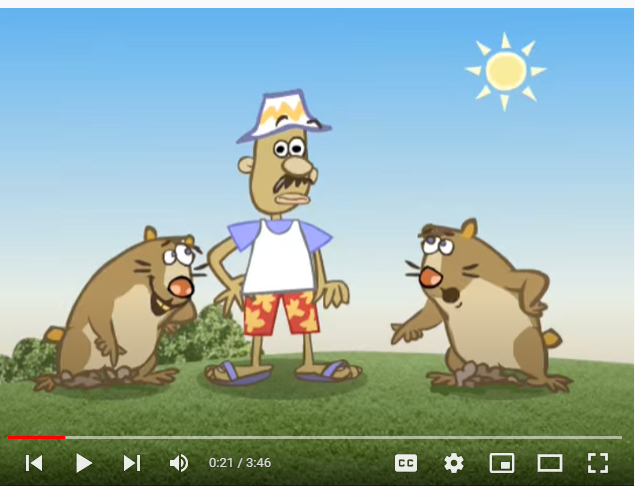 The Groundwater Story is designed for kids and adults who like watching funny cartoons while learning. Animation play time, 3 minutes, 43 seconds.
The original animation required Flash; that is no longer available.
Two other options for viewing this material:
This online groundwater animation was produced by Leaping Media through Seattle Public Schools and in coordination with King County's Groundwater Protection Program. The movie project was funded by a Splash water quality educational grant from King County with additional support from Water Tenders and City of Renton, Washington.
King County wins "Best of Web" award (Sept. 2006)
Citation is one of five for online excellence, including an education award for our Groundwater Story animation.
This page is produced by the King County Groundwater Protection Program. To learn more about this group and its responsibilities, please read about the Groundwater Protection Program.
Related information
Related agencies