King County climate action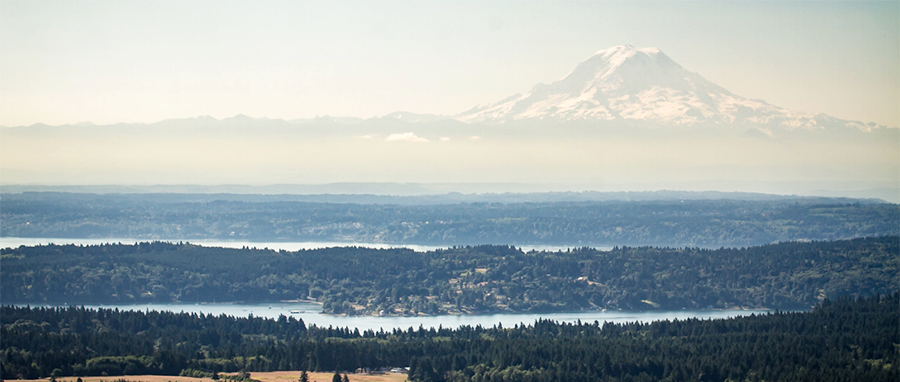 Tackling climate change is our priority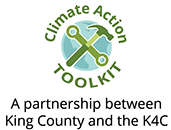 Share your input on King County's Climate Action Toolkit for Cities
King County is partnering with the King County Cities Climate Collaboration (K4C) to develop a Climate Action Toolkit for use by cities to accelerate our carbon emission reductions at the community scale and within local government operations. This toolkit will reflect the framework of the updated K4C Joint Commitments and King County's 2020 Strategic Climate Action Plan. The toolkit will provide guidance on a mix of actionable and practical strategies that fit cities with different types of land use, population, energy supply, and transportation patterns. The recommendations of the toolkit will help guide cities that are just getting started in climate planning, as well as those seeking to move faster and farther.
Your voice is important! Please help inform the Toolkit by sharing your opinions in our survey.
Share your input

We are updating the Strategic Climate Action Plan (SCAP)!
King County is updating its Strategic Climate Action Plan in 2020 that will outline the County's actions on climate change for the next five years. The 2020 SCAP will focus on reducing regional greenhouse gas emissions, preparing for climate change impacts, and supporting resilience in communities disproportionally impacted by climate change. Over the last 6 months, we've gathered input from community members, stakeholders and partners through public workshops, convenings, listening sessions, youth breakouts, community conversations, the 600+ comments we received through our online survey tool, and more! The King County Climate Action Team is now working hard on incorporating the feedback we have received into the priorities included in the 2020 SCAP update! Thank you for all your input!
Learn More

Request a climate presentation or workshop
Request a member of the King County Climate Action Team to come provide a tailored presentation or interactive workshop on King County's Strategic Climate Action Plan (SCAP) to your organization, coalition meeting, board meeting, youth group, class, or other gathering. This is a great opportunity for your participants to give input on the 2020 update of the Strategic Climate Action Plan (SCAP).
If you are interested in having a climate presentation or workshop for your group, please fill out a request form. *Due to staff capacity we may not be able to accommodate all requests but we will do our best to meet the needs of your organization or group.*