Energize!
Free heat pumps for income-qualified residents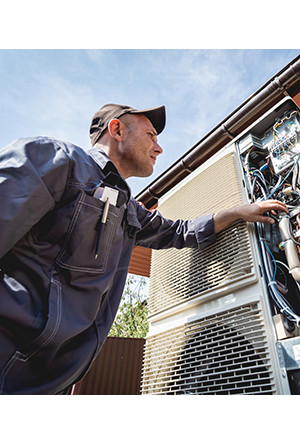 What is the Energize! Heat Pump Program?
King County, through its new Energize! Heat Pump Program, will install heat pumps in 150 homes in the North Highline and Skyway-West Hill unincorporated areas. Income qualified residents may qualify for 100% cost-coverage and other residents may be eligible for other discounts. Heat pumps provide efficient electrical heating and cooling that save energy and can save on energy bills too!
The program will offer interested residents a one-hour workshop to learn more. After the workshop, attendees can have their home assessed to see if a heat pump is a good fit for their home. This program is anticipated to launch in mid-2023.
Heat pump benefits
Heat pumps are highly efficient heating and cooling systems that move hot air from one place to another. If you have a refrigerator, you already have heat pump technology in your home! Heat pumps have been around for over 50 years and are now the preferred heating and cooling system in Asia and much of Europe. Ductless systems can save 25-50% in heating costs over traditional electric heating systems and save even more compared to oil heating systems.
Eligibility requirements
The Energize! heat Pump pilot program is planned to launch in mid-2023, and will be open to income-qualifying, single-family homeowners of Skyway-West Hill or North Highline. The listed incomes are preliminary; they will be updated at program launch.
| Household size | Income ceiling1 |
| --- | --- |
| 1 | $64,790 |
| 2 | $74,050 |
| 3 | $83,300 |
| 4 | $92,560 |
| 5 | $99,960 |
| 6 | $107,370 |
| 7 | $114,770 |
| 8 | $122,180 |
1
Incomes below this threshold may be eligible for full cost-coverage.
Incomes above this threshold may be eligible for partial cost-coverage.