The Dirt: Calendar of hands-on volunteer opportunities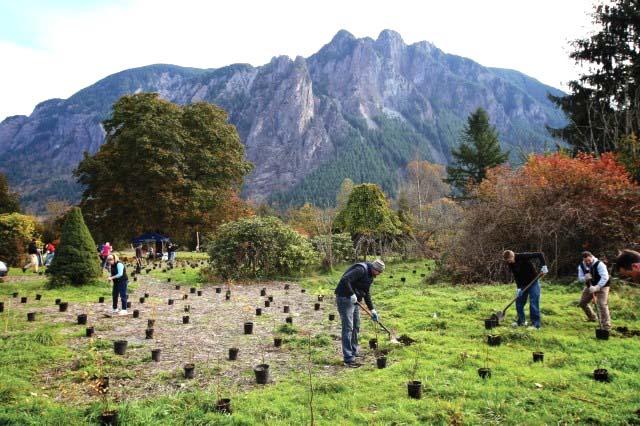 Related information
Related agencies
News and announcements
Volunteer event at Lake Sammamish
Volunteers are needed Saturday, May 18 to help with the 2nd Annual Lake Sammamish Perch Derby to benefit Lake Sammamish kokanee :
Morning registration (7:30-9 a.m.)
Afternoon weigh-in (12- 2 p.m.)
If you can help, please contact David Kyle, Trout Unlimited's Lake Sammamish Kokanee Restoration Project Manager.
Join King County in building healthy forests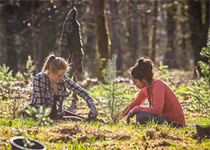 We're doing our part in King County's effort to plant 1 Million Treesby 2020 to reduce carbon pollution and prepare for impact of climate change, one of the actions outlined the 2015 Strategic Climate Action Plan.
Join in and help us reach this goal while also restoring habitat for fish and wildlife and enhancing recreation opportunities for all of us.
To join an event, please register with the volunteer coordinator listed after each event. For any questions about our Volunteer Program or to inquire about a custom volunteer event for your group, contact Volunteer Program Manager Lina Rose or by phone at 206-491-5014.
Other volunteer opportunities
Weed Watchers
Adopt a trail or lake you're familiar with and report noxious weeds you see when you're out and about.
Miller and Walker Creeks volunteer calendar
Plant native trees and shrubs, pull invasive, non-native plants and clean up litter at these Puget Sound creeks.
Adopt-a-Park or Trail & Park Ambassador Programs
These programs provide opportunities for groups or individuals to help maintain King County's 180 parks, 175 miles of regional trails, and 130 miles of backcountry trails. For more information please contact Laurie Clinton, volunteer program manager.
Salmon counts and habitat restoration
Volunteer Lake Stewardship Program
Get outside to help monitor water quality at select lakes in King County.
Repair events
Volunteer to help other fix and repair their stuff, or learn how to fix things at events across King County.
Master Recycler Composter Program
Sign up for free training to learn about waste reduction, recycling, solid waste impacts on climate change and public outreach, and help other citizens reduce waste.
For more information about volunteering in King County, please contact Lina Rose, Volunteer Coordinator, King County Parks and Recreation Division.