Water quality assessment and monitoring study
King County published a comprehensive look at water quality in Elliott Bay, Lake Union, the Lake Washington Ship Canal, and the Duwamish Estuary in 2017.
November 2017
Read the Key Findings.
Search for documents (Science Section Document Search) or follow the links on this page (click the +).
View a video about the key findings:
The study's 12 documents examine water quality past, present, and future:
Using results to reduce combined sewer overflows
The results will:
Sharing what we learn
Many people work hard to improve water quality. King County partners with others to achieve our region's goals.
The City of Seattle has a similar program for Protecting Seattle's Waterways . The two agencies continue to work together to get the most out of these water quality investments and coordinating with each other on studies like this one.
The Water Quality Assessment and Monitoring Study can support many more water quality efforts, including these:
Stormwater management (King County) or Stormwater management (Seattle)
Contaminated sediment remediation
Land use and source control
Boat paint controls
Creosote-treated pilings removal
Ballard Locks Upgrade
Methods for lowering surface water temperatures
If you have questions or comments about the Water Quality Assessment and Monitoring Study, please contact Erika Peterson.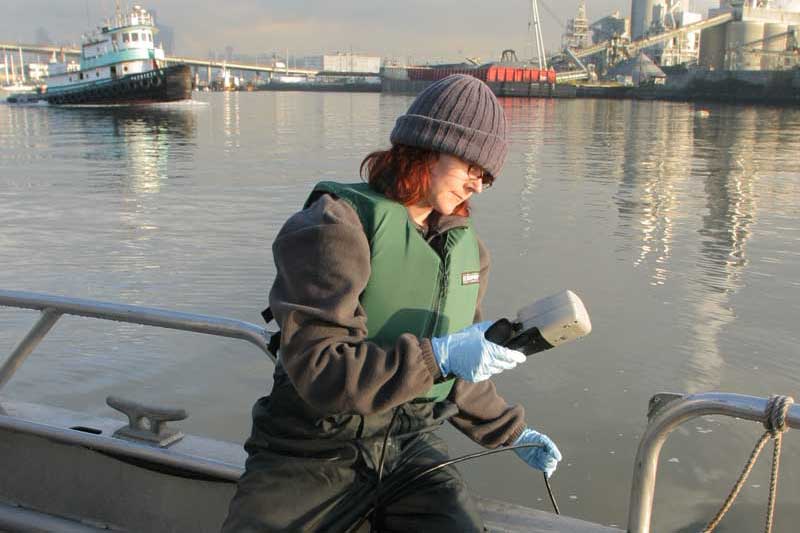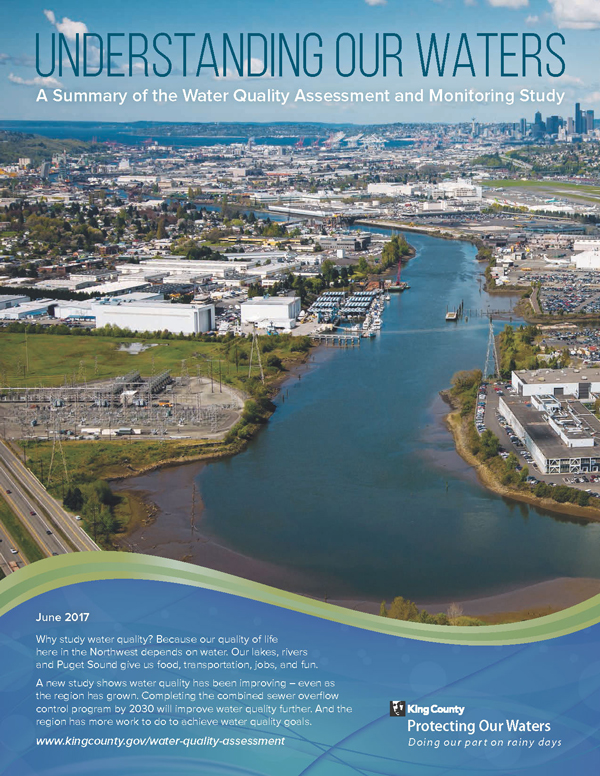 Understanding Our Waters -- summary of the findings
, July 2017
Janice Johnson
CSO Control Program