Large wood in King County rivers
Annual public meeting
Join us for a presentation of our upcoming projects that include the use of large wood in rivers to reduce flood risks and improve habitat.
Tuesday, May 17, 2022
3:30 to 5 p.m.
Online meeting
Register here (external)
This online meeting is geared toward neighbors of upcoming projects and river safety or recreation enthusiasts. Comments and questions are welcome.
A Q&A session will be held after presentations on the following projects:
Cedar River

Rainbow Bend Mitigation Reserve Program Project
Herzman to Camp Freeman
Belmondo Levee 2020 Repair

Issaquah Creek - Momb Revetment Repair
Snoqualmie River - Stossel Bridge Right Bank Revetment Improvement Project
About large wood
Past annual meeting presentations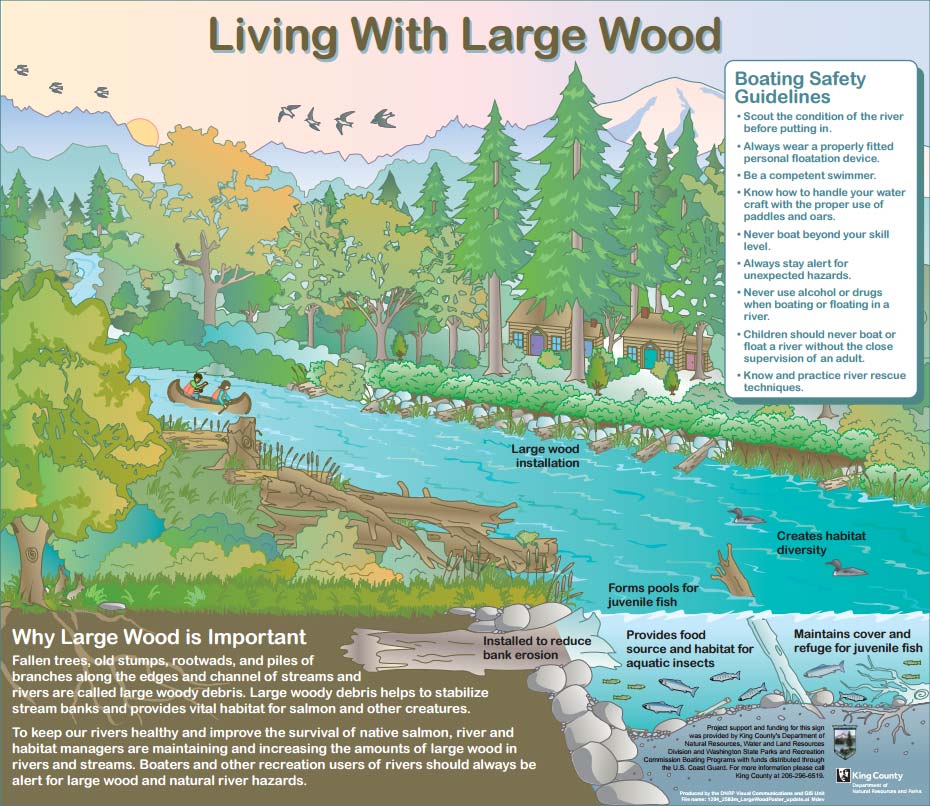 For questions about large wood in King County rivers, please contact Nancy Sandford, Project Manager, River and Floodplain Management Section.