Large wood in King County rivers
Summer 2021 Public Meeting
Join our mailing list to receive confirmation of when the 2021 public meeting will be held. The meeting covers upcoming floodplain and habitat restoration projects that are designed with the use of large wood. The meeting will be held online again this year.
About large wood
Past annual meeting presentations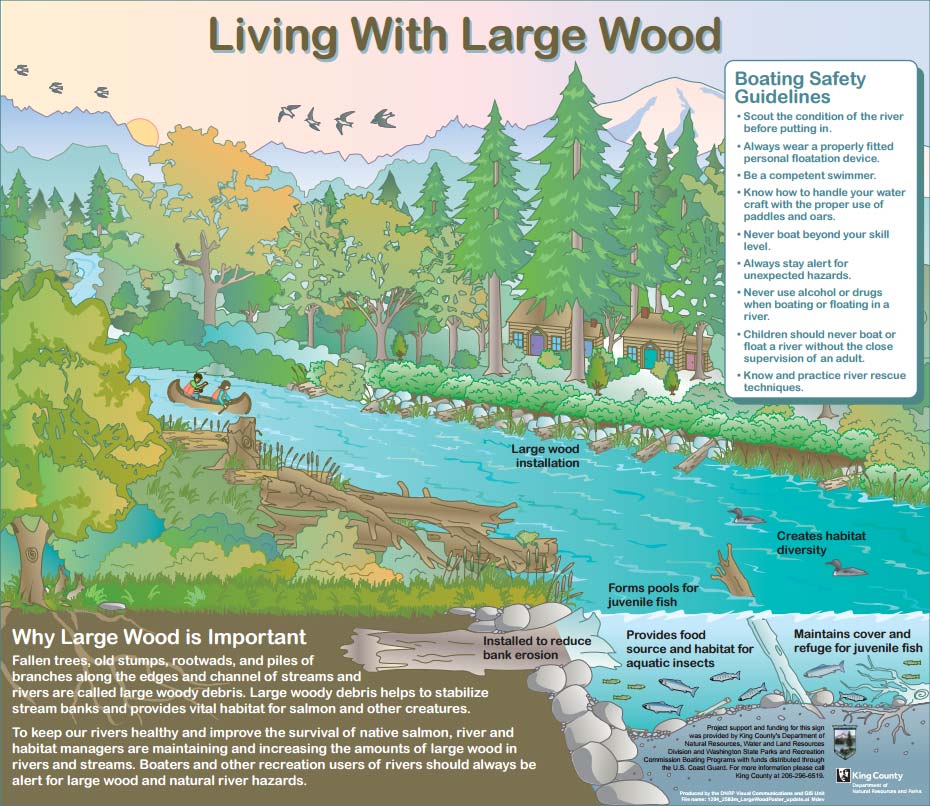 For questions about large wood in King County rivers, please contact Nancy Sandford, Project Manager, River and Floodplain Management Section.