Council Chair Rod Dembowski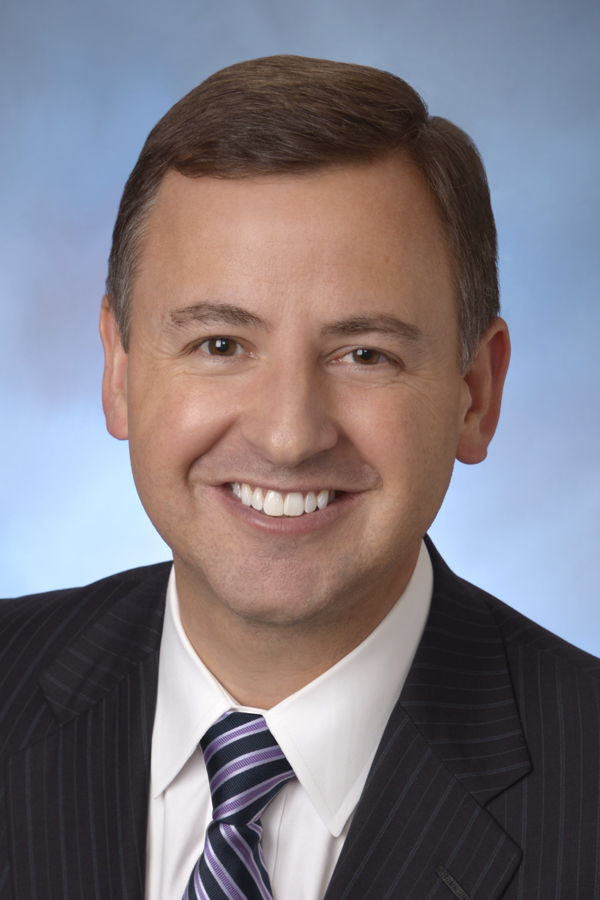 $318 Million for New Early Learning Facilities, K-12 Programs, College and Career Support for Underserved Youth in King County
The King County Council passed legislation allocating roughly $318 million in education funding to be spent over the next 15 years on improving educational outcomes for underserved populations in King County.

The Council identified three priority educational areas for the future allocation of proceeds from the Puget Sound Taxpayers Accountability Account (PSTAA): early learning; K-12 education for vulnerable and underserved youth; and college, career and technical education. The Motion also prioritizes improving educational outcomes for the following underserved populations:

Read More
Promoting safe, welcoming, and inclusive communities for all
Councilmember Jeanne Kohl-Welles and I unfurled a Pride flag from the top of the King County Courthouse for the first time ever this June. I am proud King County is committed to promoting safe, welcoming, and inclusive communities for all.
---
Dembowski named Chair of the King County Council
On January 8, my fellow councilmembers elected me as the new Chair of the King County Council for 2019. My colleagues Reagan Dunn and Claudia Balducci will serve as Vice Chairs.
We live in times of increasing economic disparity, where the middle class and our most vulnerable residents face unprecedented challenges. King County has a tremendous opportunity to improve every community in our region and the tools to make it happen. I appreciate the trust my colleagues have placed in me to guide that work and Chair the council in 2019.
To find out more about the reorganization of the King County Council, please read this recent press release.
---
Highlights from 2018, looking forward to 2019
---
Putting your County Budget to work on our shared priorities
Every two years, the King County Council analyzes the Executive's proposed biennial budget before adopting a final County Budget in November. The budget is the story of who we are, our priorities, and how we respond in times of need and crisis. A priority for me is, and has always been, to address economic inequality and poverty in King County.

With my colleagues, I secured $330 million for thousands of new housing units and shelter beds, funding to begin implementation of low/no-cost transit fare for low-income riders, investment from the Mental Illness and Drug Dependency sales tax to fund the successful Mental Health Navigator and Response, Awareness, De-escalation and Referral ("RADAR") program, and much more.

To find out more about the 2019-20 budget, including investments for North King County, please read my recent e-news.



Councilmember Dembowski and Shoreline Mayor Will Hall, with Chiefs of Police, City Managers and School District leaders from Shoreline, Lake Forest Park, Kenmore, Bothell and Kirkland, working to secure funds for the RADAR & Navigator Programs.
---
Promoting environmentally friendly & healthy dry cleaning
Cancer prevention has been a top priority during my tenure as Chair of the King County Board of Health. In addition to passing tobacco-free parks policies this year, I have also worked closely with the County's Local Hazardous Waste Management Program (LHWMP) to help local businesses switch to an environmentally safer dry cleaning method that reduces exposure to dangerous chemicals.

Approximately 70 dry cleaners in the county are using perchloroethylene (PERC), an identified carcinogen, to clean clothes. This summer, King County awarded $20,000 grants to five family-owned dry cleaners to support the transition to wet cleaning. Going forward, the agency anticipates helping 10 local dry cleaners per year with $20,000 grants, with the goal of eliminating the use of PERC in all King County dry cleaners by 2025. Learn more about the program here.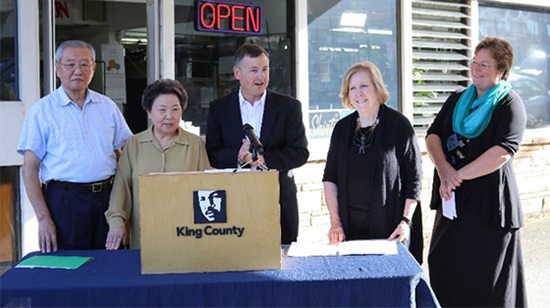 Sun Drive-In Cleaners owners Mr. and Mrs. Park, Board of Health Chair Rod Dembowski, Board of Health member Jeanne Kohl-Welles, and Lynda Ransley, Program Director for King County's Local Hazardous Waste Management Program.
---
Voted against public funding for Safeco Field
King County receives significant funds from a lodging tax on hotel, motel, and short-term rental stays occurring countywide. The funds are restricted in use by state law to one of four purposes: (1) Arts & Heritage programs, (2) Affordable housing, (3) Services for homeless youth, and (4) Tourism promotion. Earlier this year, acting on a proposal from County Executive Dow Constantine, the County Council voted to divert $135 million in lodging tax revenue to support improvements to Safeco Field over 25 years.

I opposed and voted against this ordinance, as I believe we should prioritize our most pressing community needs like housing and services for homeless youth, and avoid asking homeowners to raise their taxes when existing revenues like the lodging tax are available.

To read more about my position, please read my recent e-news.
---
Tobacco-free stadiums
As the Chair of the Board of Health I was proud to sponsor a new county-wide regulation prohibiting the use of smokeless tobacco at all professional sporting events in King County. The regulation completes the full ban of tobacco use of any kind at Century Link and Safeco fields, as well as Key Arena.
I was moved by young Mariners fans who testified before the Board of Health and honored that they joined me at the official signing ceremony at Safeco Field. They made perfectly clear that watching their heroes chew smokeless tobacco conflicted with their understanding of the dangerous substance, effectively persuading the Board of Health that is was time for action.
The regulation received support from both the Seattle Mariners and the Campaign for Tobacco-Free Kids, a national advocacy organization. The new regulation makes Safeco Field the 15th Major League Baseball stadium to become completely tobacco-free.

On May 15th Rod signed Board of Health Rule and Regulation 18-02, officially making all King County stadiums tobacco free.
---
Councilmember Dembowski awarded Public Official of the Year by the Municipal League
The Municipal League Foundation of King County awarded Councilmember Rod Dembowski with their prestigious Public Official of the Year award on May 10, 2018. Councilmember Dembowski was presented the award by the Executive Director of Mary's Place, Marty Hartman. Ms. Hartman highlighted Councilmember Dembowski's leadership in opening the new Mary's Place shelter in Kenmore that is offering a home to more than 60 women and children.
The Municipal League Foundation has been leading nonpartisan civic engagement in King County for over 100 years. Each year the organization highlights, "both long time and unsung heroes in our community," with their annual Civic Awards. More information can be found here.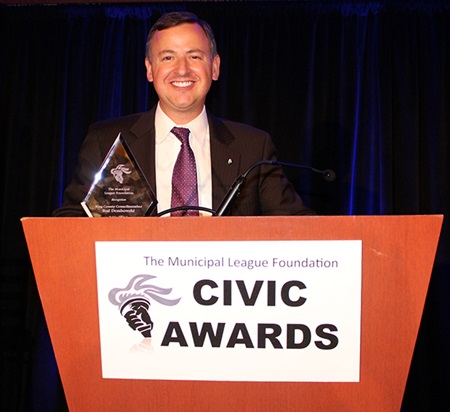 Rod was honored to receive the Public Official of the Year award at the 59th Annual Municipal League Civic Awards.
---
Town Hall
On February 22nd Councilmember Jeanne Kohl-Welles and I hosted a joint town hall at the Northgate Community Center. It was a meaningful evening with robust discussion on topics including: Northgate Transit Oriented Development (TOD) project, homelessness and affordable housing, public health, and property taxes.
The packed house had the opportunity to hear from and ask questions of:
Rob Gannon, General Manager, King County Metro Transit
Patty Hayes, Director, Public Health Seattle & King County
Adrienne Quinn, Director, King County Department of Community and Human Services
Dwight Dively, Director, King County Performance, Strategy, and Budget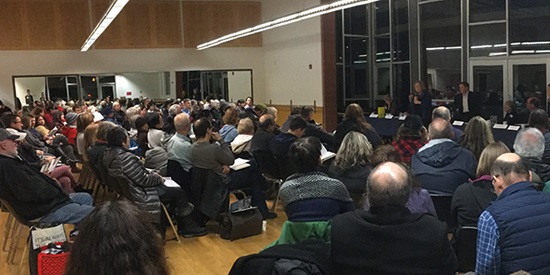 Over 130 constituents attended the joint town hall at the Northgate Community Center.
---
Standing with Dreamers
Dreamers are Americans in every aspect but on paper. Not reaching a solution for the approximately 800,000 young people across our nation and 19,000 Washingtonians that benefit from Deferred Action for Childhood Arrivals program (DACA), is cruel, contrary to the values we have sworn to uphold and protect, and harms communities nationwide.
That's why I spearheaded an effort creating a coalition of county officials from 37 jurisdictions across the U.S. to call on members of Congress to swiftly and comprehensively address DACA.
You can read the letter here.
---
Banning solitary confinement for youth
In December I authored legislation to ban the use of solitary confinement and isolation for youth who are detained in any King County detention facility. The legislation also calls for the Department of Adult and Juvenile Detention to take into consideration the developmental needs of young people in detention and take steps to ensure they have access to education and therapeutic programs that will set them up for success when they leave the detention facility.
We know from scientific research that solitary confinement can permanently harm young people so it was essential that the County end this harmful practice. You can read more about the legislation here.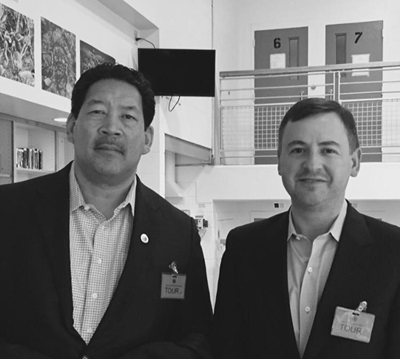 Rod and Seattle City Councilmember Bruce Harrell on a tour of the Juvenile Detention Center. The Councilmembers co-wrote an editorial urging for a rethinking of the plan to build the Children and Family Justice Center. The editorial can be found here.
---
Northshore Public Health Clinic opening
On September 28, I joined the dedicated staff at King County's Northshore Public Health Clinic to celebrate the opening of their new facility in Totem Lake. It was an especially meaningful event, as at this time three years ago, faced with a $15 million gap in the Public Health budget, the King County Public Health Clinic at Northshore was slated for closure.
The Northshore Public Health Clinic provided critical maternity support and Women, Infant & Children services, and shutting its doors meant that access for the 4,000 patients receiving the services annually, would be in jeopardy. Cutting off maternity support services and enrollment and counseling services for Women, Infant & Children's nutrition programming was the last thing the County should have been doing – it is contrary to all of our guiding principles and policies.

It was even more personal for me, as growing up in a single parent household, I received my health care at a King County Public Health Clinic. I initiated an all-hands-on-deck approach with the North King County cities I represented on the Council to save the clinic. After months of negotiation and deliberation, we agreed to keep the doors open at Northshore into December 2015.

The deal was contingent on several steps, including analysis of revenue-generating leasing options for the vacant portion of the Northshore clinic building, and the potential for revenue generated from the sale of the building to be used to fund the continuation of clinic services. Additionally the voter approved Best Starts for Kids levy, provided a stable revenue stream that made it possible to transition all of the services to the new Public Health Clinic in Totem Lake.

Patients will now be able to continue accessing important services that will improve their health outcomes and those of their kids.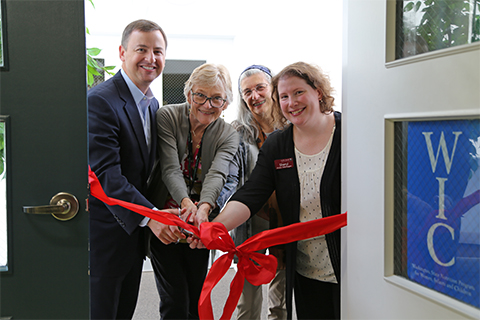 Cutting the ribbon at the Northshore Public Health Clinic
---
'Retired' Metro vans find new homes
Over the last two decades, the King County Council has donated over 550 surplus vans to local nonprofits to support their work assisting low-income, elderly or young people, or people with disabilities. Each donated van had been part of Metro Transit's Vanpool program for at least six years and had reached the end of their service life.

There are so many tremendous nonprofits and organizations serving our community; it's an honor to help support their work. From helping adults with developmental disabilities to providing new opportunities to youth, these 'retired' vans are going to provide essential transportation needs in our community for years to come.

The nonprofits I selected this year are:
• Northwest School for Deaf and Hard-of-Hearing Children
• Parkview Services
• Urban Native Education Alliance
• Young Women Empowered (Y-WE)

Please contact my office if you know of an organizations interested in applying for a van in future grant cycles.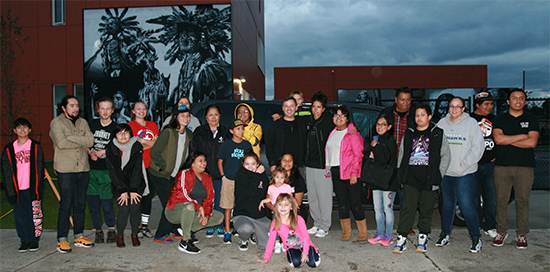 Rod and members from the Urban Native Education Alliance, celebrating the donation of their new van.
---
Expanding Northshore youth and recreation opportunities
In the County's budget I was able to secure a $325,000 award from King County's Youth and Amateur Sports and Facilities grant fund for the Northshore Parks and Recreation Service Area (NPRSA) which serves Bothell, Kenmore and Woodinville. The funds have been set aside to support the start-up of a youth-oriented recreation facility.
As your King County Councilmember, I also serve on the board of the NPRSA. The NPRSA, working with Northshore leaders, is in the early stages of identifying options for how to best use the grant. We would like your help in choosing how to best invest these funds for our youth. Community support for any facility that is ultimately constructed is vital. I would greatly appreciate it if you could spend a couple minutes to take our online survey. You can access the survey here.
---
Letter from Rod: West Point Treatment Plant disaster update
Dear Neighbor,
From the day I took my oath of office as your King County Councilmember, I committed to you that I would work to protect our environment and reform and improve King County government. These are commitments I hold dear, and they have been tested by the failure at the West Point Treatment Plant.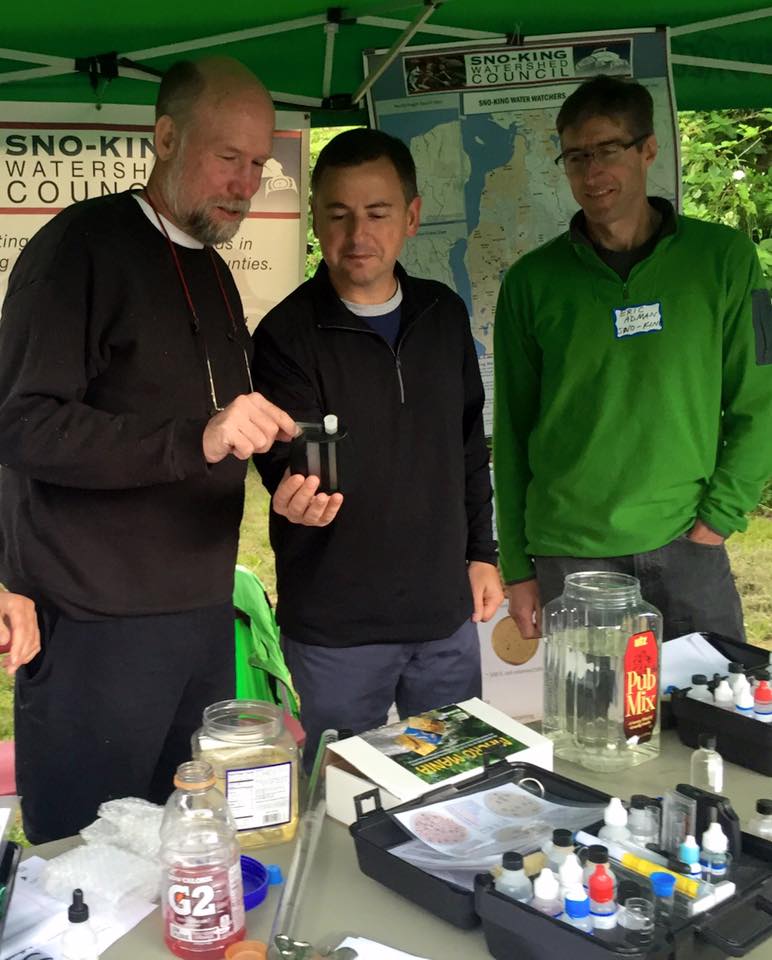 Professor David Bain and Eric Adman of the Sno-King Watershed Council teach Rod about ph and other water quality measuring equipment at the "Influence of the Confluence" event at Thornton Creek. Rod helped secure grant money for these testing kits as part of his efforts to clean up our urban waterways.
By now you have probably heard or read about the ongoing environmental disaster at King County's largest wastewater treatment facility, the West Point Treatment Plant. To provide a brief background, on February 9, during heavy storm flow that inundated the facility, the plant's mechanical operations were destroyed. This led hundreds of millions of gallons of untreated sewage and stormwater to bypass the plant and flow directly into Puget Sound. More than a month later, the plant is still not fully operational and is at risk of similar bypasses. The damage caused in February has left the plant unable to fully treat incoming flows, and heavy rain could again exceed the plant's current limited capacity and cause untreated sewage and stormwater to pour into Puget Sound.
Around-the-clock work to repair the plant began immediately, and is currently projected to have the plant back at full capacity by the end of April. But simply returning the plant to how it was before the disaster is not acceptable.
That is why Councilmember Jeanne Kohl-Welles, Councilmember Kathy Lambert, and I have formed a partnership to find out what caused the unprecedented failure of the West Point Treatment Plant, and steps we can take to ensure this type of disaster does not ever happen again.
On Monday, March 13, the County Council voted unanimously to approve emergency legislation we sponsored that authorizes a wide-ranging and fully independent investigation of what occurred in the lead up to and aftermath of the West Point disaster. The Council will contract with an independent third party consultant, who will report back to the Council and the public later this year.
I believe this process is essential, as the public needs to have the utmost confidence in the report regarding what went wrong at the plant. You can read more about our plan here and see coverage in the Seattle Times here. Additionally, you can track King County's Department of Natural Resources and Parks progress towards restoring the plant to full operation here.
Thank you for giving me the opportunity to work for you and please don't hesitate to contact me at rod.dembowski@kingcounty.gov or 206-477-1001.
Sincerely,
Rod Dembowski
Vice Chair, King County Council
Chair, Transportation, Economy and Environment Committee
Chair, Board of Health
---
Confronting the homelessness crisis
Increasing shelter space and affordable housing to make a serious dent in King County's homelessness crisis was Councilmember Rod Dembowski's top priority in the County's 2017-18 biennial budget. Working with his colleagues, Rod helped secure $7 million of historic new investments to meaningfully tackle homelessness and serve the region's most vulnerable members.
The County's plan includes:
Development and operation of a twenty-four hour a day/seven day a week emergency shelter on County-owned property across from the Courthouse or at another suitable location. The emergency shelter will include day-center services, storage lockers and on-site supportive services.
Development and operation of shelter and housing services at Harborview Hall on Seattle's First Hill.
Investment in local partnerships to create programs that will assist people experiencing homelessness in cities outside of Seattle.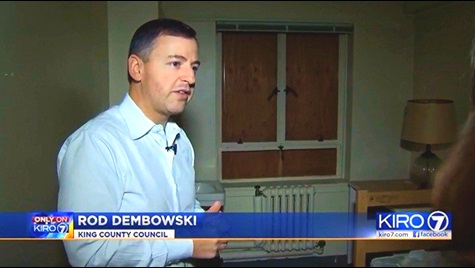 WATCH: Rod discusses the early stages of exploring the development and operation of shelter and housing services at the vacant Harborview Hall on Seattle's First Hill with KIRO 7 (click on the above photo).
---
Dembowski named an Aspen-Rodel Fellow
King County Council Vice Chair Rod Dembowski has been selected to the newest class of the Aspen Institute Rodel Fellowship. The nationally-selected group of 24 elected officials will participate in the two-year fellowship designed to bring together lawmakers who have demonstrated an outstanding ability to work responsibly across partisan divisions and bring greater civility to public discourse.
The Aspen Institute-Rodel Fellowships in Public Leadership program seeks to enhance democracy by identifying and bringing together the nation's most promising young political leaders. During the term they are tasked with exploring, through study and conversation, the underlying values and principles of western democracy, the relationship between individuals and their community and the responsibilities of public leadership.
The Aspen Institute-Rodel Fellowships in Public Leadership is a nongovernmental, nonpartisan educational program for men and women under age 50, holding elective office at the state, local or federal level. Rodel Fellows are selected following a yearlong nomination and review process with the program open by invitation only. Each class consists of 24 fellows, identified by the program's leadership as America's emerging political leaders with reputations for intellect, thoughtfulness and a commitment to civil dialogue. The complete list of participants selected for the class of 2016 can be found here. More information on the Aspen Institute Rodel Fellowship is available here.
Prior Rodel Fellows from Washington state include Attorney General Bob Ferguson, former Attorney General Rob McKenna.
---
Dembowski honored for his work to expand voting access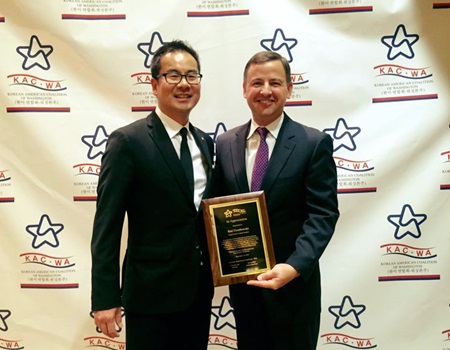 King County Vice Chair Rod Dembowski was honored with a "Leadership Award" from the Korean American Coalition of Washington State for his work to expand Section 203 of the Voting Rights Act to mandate election materials be provided in additional languages, starting with Korean and Spanish in the 2016 general election.
King County is one of the fastest growing regions in the country, with a rapidly growing population of individuals who speak a language other than English. According to the county demographer, one quarter of King County residents speak a language other than English at home, and close to half of them report that no one in their households speak English well or at all.
The Voting Rights Act requires that jurisdictions provide language assistance to voters if more than 10,000 members or 5 percent of the voting age citizens are members of a single-language minority group who do not "speak or understand English adequately enough to participate in the electoral process." For King County, this standard has required election materials be provided in only two additional languages other than English — Chinese (since 2002) and Vietnamese (since 2010).
---
New ballot drop boxes in District 1
Councilmember Rod Dembowski joins King County Executive Dow Constantine, Director of Elections Julie Wise, and local elected officials and community leaders to celebrate the opening of the Ballot Drop Box at the Lake City Library.
King County Elections will be adding 33 drop boxes over the course of the year. The additional ballot drop boxes are in response to a Council motion calling for plan to improve voter access. The first 29 will be open for the August primary election with the remainder installed by the November general election. Combined with the previous ten drop boxes, elections will operate a combined total of 43. The drop boxes in District One are listed below. You can also find all drop boxes throughout the County here.
Bothell Regional Library – open for November general election
Kingsgate Library – open for November general election
Lake City Library – open for August primary election
Lake Forest Park City Hall – open for August primary election
Shoreline Library – open for August primary election
Woodinville Library – open for August primary election
---
Honoring Immigrant Heritage Month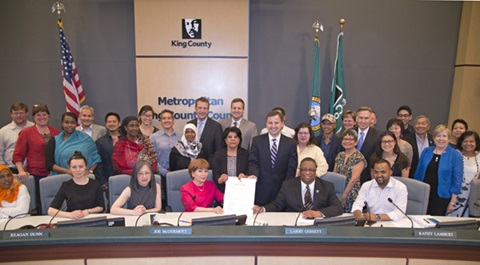 The King County Council celebrating Immigrant Heritage Month with community organizations and members of the King County Immigrant and Refugee Task Force.
---
Councilmember Dembowski visits Idris Mosque in north Seattle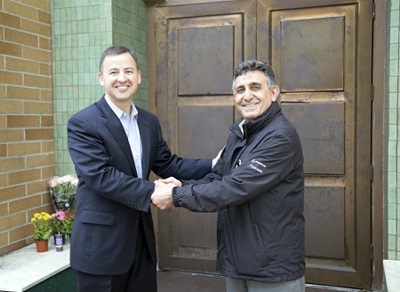 King County Councilmember Rod Dembowski stands with Hisham Farajalla outside of Idris Mosque in north Seattle. Farajalla, a member of the mosque's Board of Trustees, hosted both Dembowski and Seattle City Councilmember Debora Juarez following threats of gun violence against the mosque that occurred last week.
"We appreciate the support of the community during this time and thank Councilmembers Dembowski and Juarez for visiting us and demonstrating both care and leadership," said Farajalla.
---
Council asks Metro Transit to examine greening its fleet
Metro Transit has been a national leader for decades in reducing the overall impact transportation has on our climate by implementing cutting edge technology and reducing single occupant car trips. On April 25th the Metropolitan King County Council helped Metro take efforts to further reduce climate change when it approved a measure asking Metro to study the feasibility of achieving a zero emissions or carbon-neutral bus and van pool fleet. I partnered with community organizations including Climate Solutions and the Sierra Club to bring this measure to the Council.
From early adoption of hybrid buses, to our largest in the nation public vanpool fleet, Metro is a model transit agency when it comes to protecting our environment. Nearly 70% of Metro's fleet is currently either all electric or diesel-hybrid, and Metro has stated a goal to have an all-electric or hybrid fleet by 2018. However, even the cleanest hybrid diesel buses still emit about 2 kilograms of carbon dioxide per mile into the atmosphere. Balancing an ever expanding network of routes to meet population growth and new demand while greening our fleet is a tall order, but one I believe we can and must accomplish.
Studies indicate transportation is the region's largest source of greenhouse gases, accounting for nearly half of all carbon emissions. Air particle pollution is a significant problem in the greater Seattle region, exacerbating health conditions such as asthma and disproportionately affecting communities of color and low-income communities. The motion calls on Metro to prepare an analysis and recommend whether a carbon-neutral or zero emission fleet should be the preferred goal.
The motion also requests that the feasibility report include an evaluation of the battery bus pilot program, and an analysis of any gaps in available technologies or products that would need to be addressed in order to meet the recommended goal. Metro Transit will deliver the report to the Council by March 2017.
---
Board of Health works to protect domestic abuse survivors from gun violence
The best available research shows that the most important element in preventing domestic violence fatalities is to remove firearms from the situation. To that end, as Chair of the Seattle – King County Board of Health, I co-sponsored the adopted resolution to improve King County's compliance with a state law that requires domestic violence offenders to surrender their firearms when they have protection orders issued against them. The Board of Health pursued a coordinated approach to implementing the law in King County in response to inconsistencies within the County.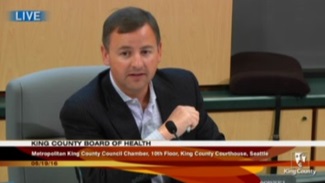 HB 1840, signed by Governor Inslee in 2014, requires domestic violence perpetrators who are subject to no-contact orders, protection orders, and restraining orders to temporarily surrender their firearms or other dangerous weapons. The legislature passed a great law to protect those affected by domestic violence, but more work needs to be done by King County to implement the law. A review found that, in a 3-month timeframe in 2015, of the 94 cases where an affidavit of surrender (or non-surrender) was due to the court, only 12 respondents complied with filing the required declaration.
The County Council collaborated with the Seattle City Council, the King County Prosecuting Attorney, the Chief of the Seattle Police Department, and the Director of Seattle-King County Public Health to automate the surrender process. This action strengthens the County's commitment to ensuring public safety and, simply put, will save lives.
---
Council supports action plan for safety on Metro Transit buses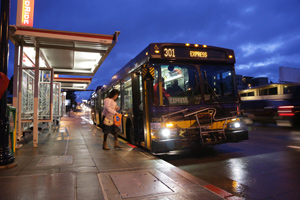 On March 21st, the Metropolitan King County Council voted unanimously to develop an action plan to increase security for both passengers and operators of Metro Transit buses. I called for this legislation in response to recent assaults that took place on Metro buses. A review of safety and security measures on buses will provide Metro an opportunity to use all the tools available to make it the safest transit agency in the nation.
The motion calls on the Executive to develop and transmit to Council an action plan that supports strategies outlined in the Metro system security plan and identifies and prioritizes specific activities to enhance the safety and security of Metro Transit's customers and employees. The plan will include a review of current staffing levels for Metro Transit Police and contract personnel used to provide security in the transit tunnels and at metro stations; an investigation of fare enforcement policies and the relationship to operator and passenger security; and an analysis of how transit safety programs can be implemented so as to avoid disparate impacts on disadvantaged communities. It will be submitted to the Council by July 15th.
---
Three-year report to constituents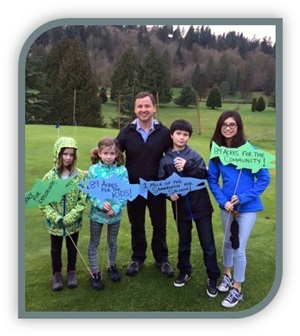 On February 11, 2016 I completed my third year serving on the King County Council. Though elected from the 1st District, I am cognizant that my votes and work impact everyone in King County. I wanted to update you on the issues that my colleagues and I have been addressing at King County during the last three years. Please read my report that summarizes our work, here.

My highest priority as a councilmember is working to ensure that everyone in our community has a fair and equal opportunity to achieve their full potential, and live a healthy, safe, and productive life. Today, nearly ten percent of King County residents live below the federal poverty level. Life expectancy can differ by ten years, depending on your ZIP code. These challenges know no municipal or demographic boundary – solving them requires partnerships across the region.

I firmly believe that by deploying the tools we have in hand at King County – from our health department, to our justice system, to our Department of Community and Human Services, to our Department of Natural Resources and Parks and Metro Transit – we have the capacity to address pressing regional issues like poverty, transportation, environmental protection, and disparities in health outcomes.

I take the job of representing you seriously and have not missed a single vote. I have voted over 2,300 consecutive times since taking office in 2013. This report highlights some of those votes.

I welcome your comments and ideas for additional areas where we can work together to ensure King County is the best place in America – for everyone – to live, work and play.

Thank you for taking the time to review this report. For regular updates, please consider subscribing to my e-news by emailing me at rod.dembowski@kingcounty.gov or by calling my office at (206) 477-1001.

Very Truly Yours,



Rod Dembowski
---
Council approves nation-leading paid parental leave program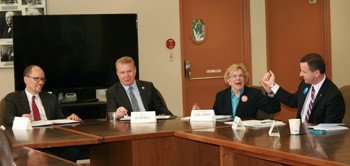 Beginning in 2016, King County employees who welcome a new child will have 12 weeks of paid leave to stay home with their families. The Metropolitan King County Council gave its approval to legislation that will create a program providing certain County employees with paid parental leave to run concurrently with unpaid federal and state family and medical leave.

The adopted legislation grew out of a motion adopted by the Council this past spring declaring that it is county policy to establish a paid family leave program for King County employees. The motion also requested the Executive develop a work plan and recommendations for implementing a paid parental leave program along with a cost analysis of the potential financial impact of the program. The Executive sent a cost-benefit analysis and a recommendation to the Council in September and followed up with a work plan and proposed legislation in November.

Read more
---
New funds to address untested rape kits in King County
Every year across the country, thousands of "rape kits" – DNA evidence collected by a health care professional after a sexual assault – go untested. While the reasons for this backlog vary, it's clear that cases in which a rape kit is tested are more likely to result in arrests and prosecutions.

In jurisdictions like New York City, Dallas, and even Tacoma, the analysis of previously untested sexual assault kits has led to the identification of new offenders, linking of serial cases, and exoneration of the wrongly convicted. Most importantly, these cities have demonstrated a commitment to survivors to do everything possible to help them find justice and healing.

Thanks to the tireless work this year of State Representative Tina Orwall, moving forward Washington State now must test all new rape kits that are collected. However, there is still work to do to address existing untested kits in local jurisdictions, including in King County, where approximately 400 rape kits sit in evidence storage.

I've partnered with Representative Orwall and Sheriff Urquhart to take immediate action regarding these kits here at King County. In this week's Budget and Fiscal Management Committee meeting, I was able to secure $200,000 for sexual assault experts in the Sheriff's office to identify exactly how many untested kits remain in King County, prioritize those cases for testing, and submit them to the State Patrol Crime Lab for processing.

This is the right thing to do, and as we've seen across the country, this work will likely result in arrests and convictions of serial rapists and other criminals. It also sends a clear message to victims of sexual assault – you matter, what happened to you matters, and we take your case seriously.
---
County Council expands access to voting
Fifty years after President Lyndon B. Johnson signed the Federal Voting Rights Act into law, the Metropolitan King County Council gave its unanimous approval to broadening the historic law's standards in King County by requiring voting materials be translated into additional languages, starting with Spanish and Korean.
King County is one of the fastest growing regions in the country, with a rapidly growing population of individuals who speak a language other than English. According to the county demographer, one quarter of King County residents speak a language other than English at home, and close to half of them report that no one in their households speak English well or at all. Read more