Wastewater treatment process
The process used at our three regional treatment plants provides secondary treatment (preliminary, primary and secondary treatment, and disinfection).
The graphic below shows the basic steps in the treatment process.
Note: Stormdrains are connected to the sewer system only in the combined sewer system in parts of Seattle.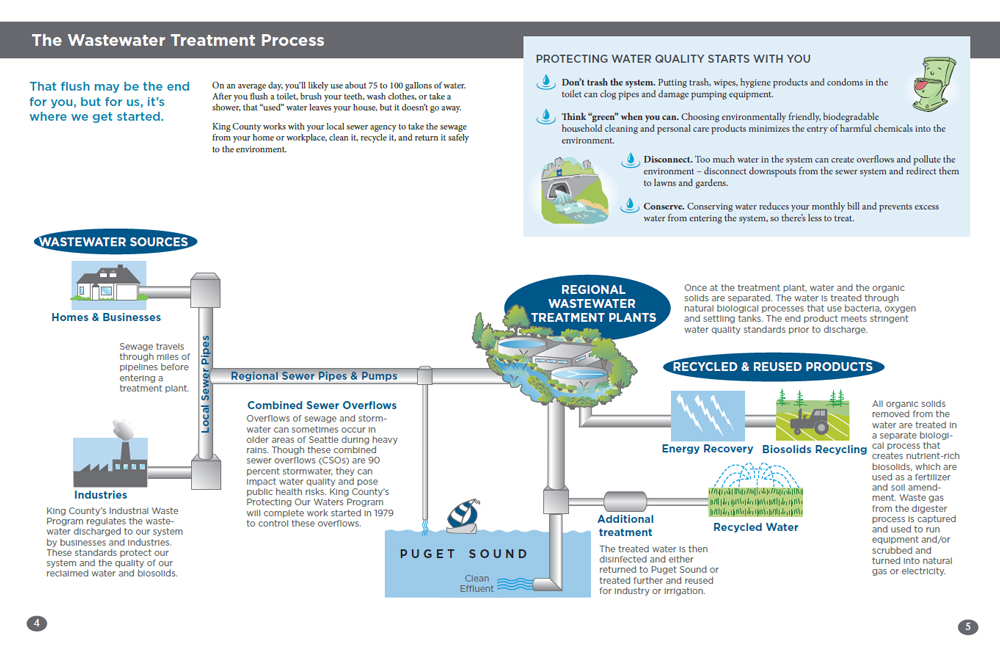 Source: Ratepayer Report, pages 4 and 5
Besides our principal work of treating wastewater, we provide odor control, investigate and assess new wastewater treatment technologies, and strive to be a good neighbor during construction.
King County treatment plants
To find out more about King County's wastewater system:
Learn more about wastewater treatment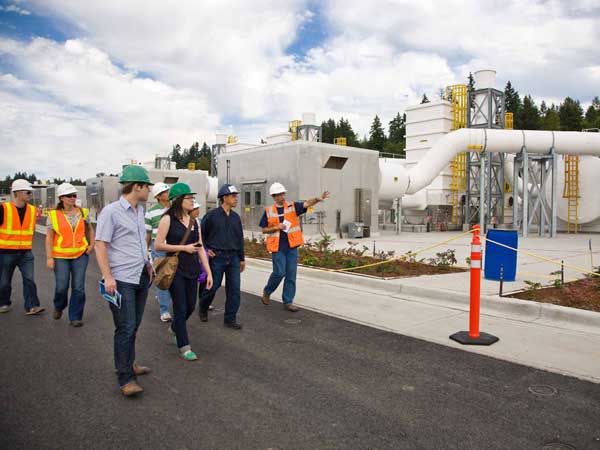 Visit the wastewater education and tours site to learn about our programs, education resources and events, and how you can help the environment.