Scooter share pilot program
Launched August 2020
We're excited to announce King County has launched a pilot program for shared electric scooters in accordance with Ordinance 18989. We're creating this pilot program to offer new mobility options in the North Highline Urban Unincorporated Area PDF , including White Center.
Scooter share programs operate much like bike share programs - anyone can access a scooter using a smartphone app, ride to their destination, and leave the scooter in an appropriate location.
If you receive subsidized rent, discounted utilities, or receive nutritional assistance (e.g. SNAP) you likely qualify for rides at a reduced fare. Lime Access external link gives five free 30-minute rides per day, with additional time at 50% off.

Share your thoughts
To share other feedback about the scooter pilot program or about a specific incident, please use this form. If you have an issue with a scooter, such as an improperly parked scooter, contact the scooter company directly.
2021 at a Glance
Trips taken: 5,810
Median trip distance: 0.672 miles
Median trip duration: 8.067 minutes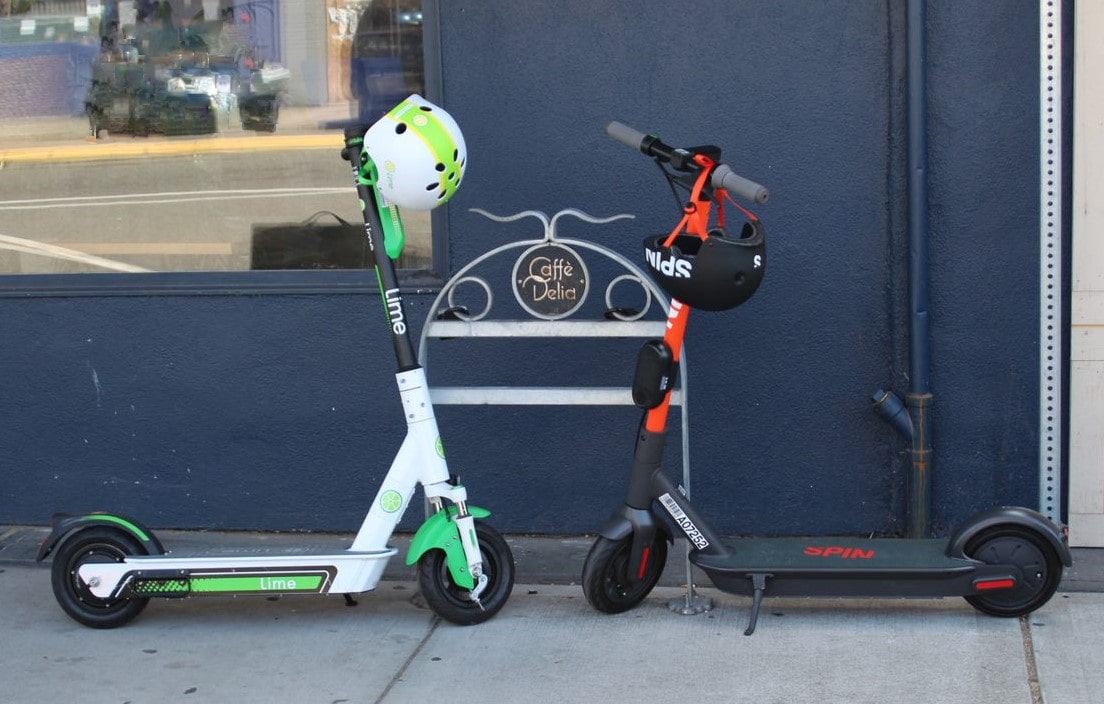 Get rolling!
To start scooting, review the scooter company pricing and rules and then download their smartphone app. Get Lime's app external link .
If you don't have a smartphone or a credit card, you can ride, too. Just contact Lime external link to learn about their discounted program for certain qualified riders.
What to do
Wear a helmet
Only one person per scooter
Obey traffic laws and yield to pedestrians
Ride only on roads with speeds 25mph or less
Meet scooter company rider age restrictions
What not to do
No riding on sidewalks or in parks
When parking, do not block sidewalks, ramps, or doorways
Do not ride under the influence of drugs or alcohol
Problems?
To report an urgent or specific issue, such as an improperly parked scooter, you'll receive the quickest response by contacting the scooter company directly. Company contact information is on every scooter. The scooter companies have customer service available 24/7 in multiple languages and should respond within the time shown in the table below.
| Category | If reported 6:00 a.m. - 9:00 p.m. | If reported overnight |
| --- | --- | --- |
| Blocking a road or fire hydrant | Within 1 hour | By 7:00 a.m. |
| Blocking something else | Within 2 hours | By 7:00 a.m. |
| Damaged scooter | Within 4 hours (7:00 p.m. cutoff) | By 7:00 a.m. |
| All other inquiries | Within 1 hour | By 7:00 a.m. |
Pilot program goals
This pilot program will help the County determine whether shared Scooters can support the County's policy goals of:
Improving first/last mile connections to transit
Reducing private motor vehicle use and congestion
Promoting safe travel with this form of transportation
Improving pedestrian safety, accessibility, and convenience for people of all ages and abilities
Providing equitable transportation services, and
Reducing air pollution, including climate pollution.
The program contract PDF details all the requirements scooter companies must meet in order to operate. This report PDF for King County Council provides an assessment of the first several months of the program. Through public engagement and evaluation of the pilot program, the County will determine whether the program needs adjustments and if scooters will be allowed to continue operating after March 31, 2023, the end of the pilot program. If you have questions or feedback, please use this form, email us at scooters@kingcounty.gov, or call our for-hire transportation office at 206-263-1982.