Coronavirus (COVID-19) updates:
Activity Centers
Status: Closed
In alignment with public health recommendations and mandates from state leadership, King County Activity Centers are closed until further notice. Due to the closure of Activity Centers, Balanced you has partnered with Vivecorp to create
videos of easy desk exercises
you can do anytime at home, in the office, or in the field. Balanced You has also partnered with Vivecorp to offer
free, virtual, live yoga and exercise classes every week.
Balanced You maintains over 20 King County worksites. These convenient spaces are for employees to get moderate levels of physical activity.
Read below for information on where the centers are located, what amenities are available, how to access the sites and what additional resources are available.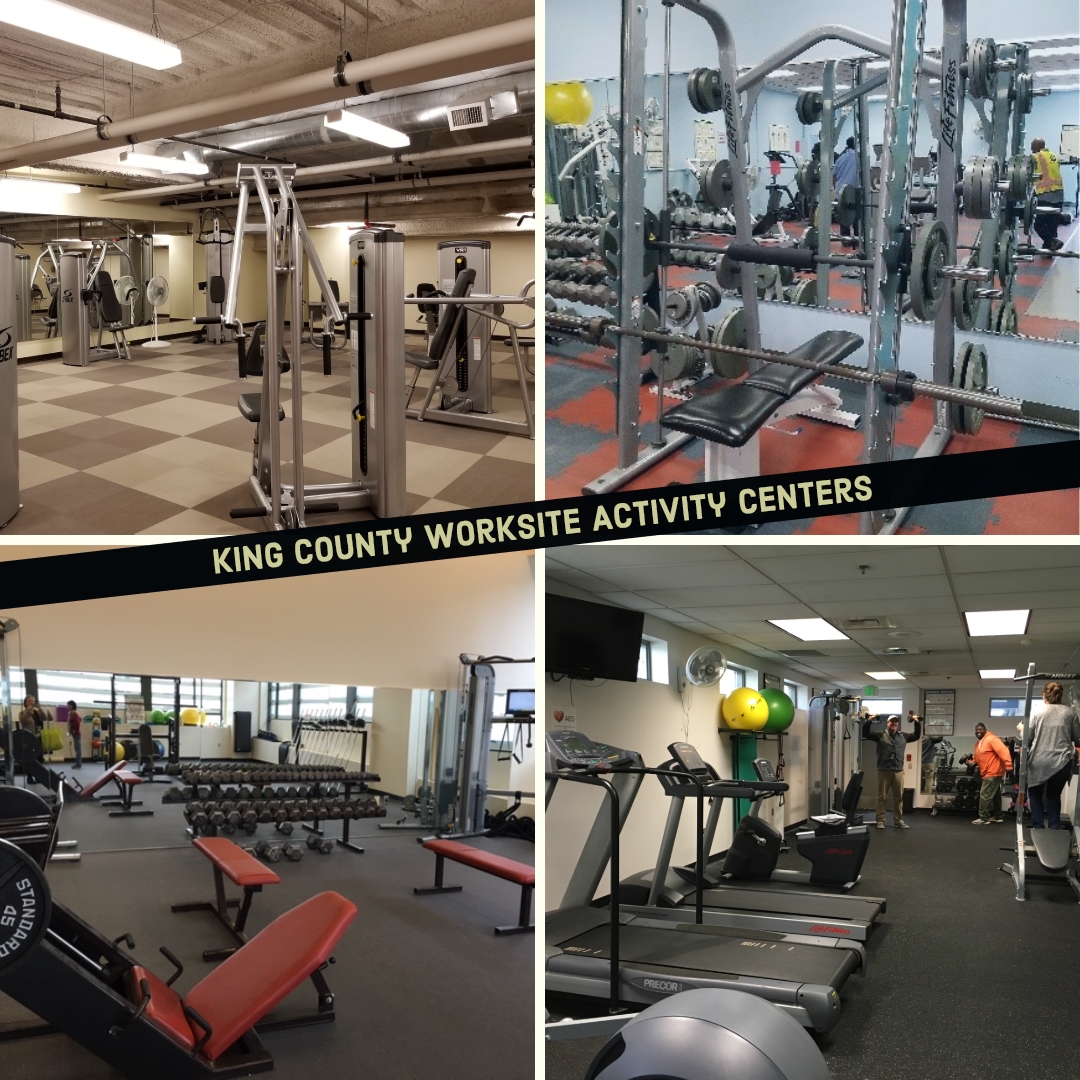 Stay connected
Please share your feedback with the team at Balanced You so we can spread good ideas, share success stories, and bring new tools to help you feel energized and be your best. The more you tell us, the better Balanced You will be!
Email: BalancedYou@kingcounty.gov
Phone: 206-263-9626