Coronavirus (COVID-19) updates:
Balanced you has partnered with Vivecorp to create
videos of easy desk exercises
you can do anytime at home, in the office, or in the field. Balanced You has also partnered with Vivecorp to offer
free, virtual, live yoga and exercise classes every week.
Proof of vaccination required to use Activity Centers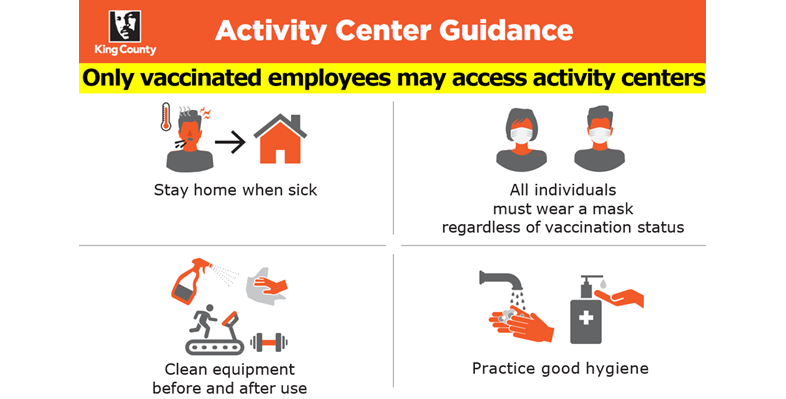 Verified proof of full vaccination is now required to use any of King County's Activity Centers, and vaccinated staff must wear masks while in Activity Centers.
Only those employees who have verified their proof of full vaccination through our existing process are permitted to enter Activity Centers.
If you choose to provide proof of vaccination for verification, you have a couple of options:
Initiating the COVID-19 Vaccination Declaration process through your NEOGOV Dashboard (click on Dashboard > Forms > COVID-19 Vaccination Declaration) and attaching a copy of an official document (see list below), OR

Showing one of the following to an HR professional or other designated department representative:
Departments will not keep copies of vaccination cards, state vaccine records, or vaccine medical records; however, they will document that the employee has been vaccinated, which vaccination was received (Pfizer, Moderna, or Johnson & Johnson), and the last date of the vaccination.
In an effort to minimize the spread of the COVID-19 virus, the exercise facilities were closed last year due to the pandemic. Balanced You, in partnership with our vendor Vivecorp, County leadership, and Facilities Management Division, has worked diligently in recent weeks to get Activity Centers ready to reopen.
Vaccinated employees are still required to wear masks while using the Activity Center, and they should wipe down equipment after use. Do not enter Activity Centers if you have not been vaccinated and/or are sick.
For questions about Activity Centers contact BalancedYou@kingcounty.gov.
Balanced You maintains over 20 King County worksites. These convenient spaces are for employees to get moderate levels of physical activity.
Read below for information on where the centers are located, what amenities are available, how to access the sites and what additional resources are available.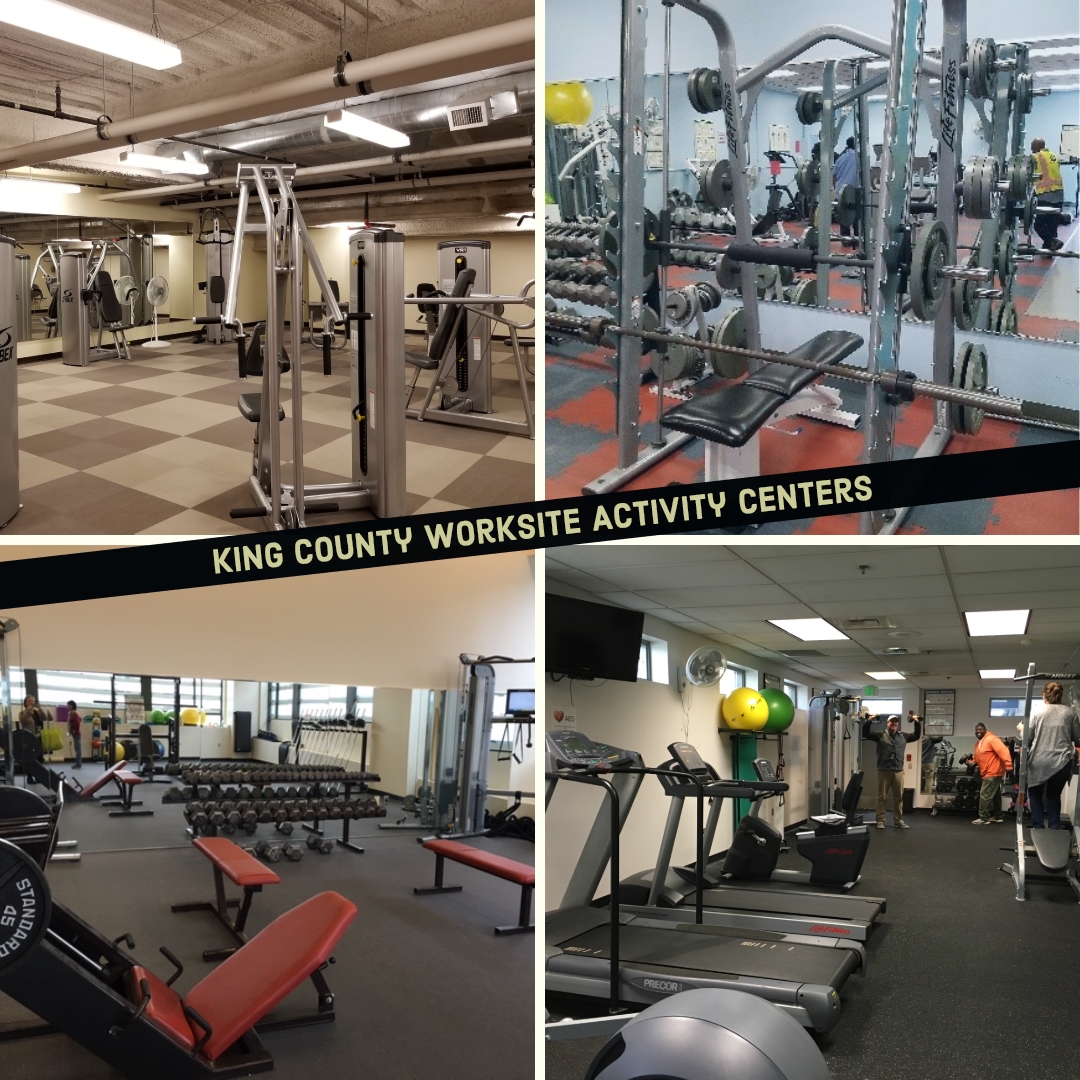 Stay connected
Please share your feedback with the team at Balanced You so we can spread good ideas, share success stories, and bring new tools to help you feel energized and be your best. The more you tell us, the better Balanced You will be!
Email: BalancedYou@kingcounty.gov
Phone: 206-263-9626