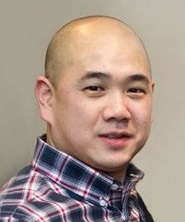 Cody Eccles, Chief of Staff
206-263-3509
Cody.Eccles@kingcounty.gov
Cody Eccles manages Councilmember Dunn's office, staff, and policy development. He has many years of experience in public policy, including in his most recent role as the Director of Government Relations and Business Affairs with the Council of Presidents. Previously, Cody worked at the Washington State Senate, where he advised legislators on issues relating to higher education, government operations, human services, and capital budgeting. Cody is an attorney who received his J.D. from Seattle University and an LL.M. in Tax Law from the University of Washington. Additionally, he holds an MBA from the University of Washington Milgard School of Business where he graduated with honors.
Tessa Rath, Deputy Chief of Staff
206-477-0992
Tessa.Rath@kingcounty.gov
Tessa handles the Councilmember's communications and media relations in addition to managing policy issues related to human trafficking, solid waste, waste water, public health, and human services, among others. She has been active in local politics for several years, including as the Finance Director for a federal campaign. Before that, she held roles in administration and communications at a public policy institute, where she supported a variety of local initiatives and worked to encourage civic engagement in the younger generation. Tessa is a graduate of Seattle Pacific University with a bachelor's degree in Economics and Political Science. She was born and raised in Washington State and spends most of her free time in the great outdoors hiking, hunting, or fishing.
Jacques Imperial, District Director
206-477-9653
Jacques.Imperial@kingcounty.gov
Jacques Imperial manages Councilmember Dunn's schedule and constituent correspondence. She has over 10 years of experience in public service, primarily working as an outreach and community engagement representative. Most of her work has been on a congressional level, helping constituents on a range of issues, and building partnerships. She spends her free time traveling the world, reading, snowboarding, hiking and never misses a Seahawks game. Go Hawks!
Jon Cantalini, Legislative Director
206-263-7979
Jon.Cantalini@kingcounty.gov
Jon Cantalini manages Councilmember Dunn's diverse legislative portfolio. Prior to joining the office, he worked with numerous Washington public officials, both at the state and local levels. He was born and raised in Washington, growing up in Ravensdale (just outside of Maple Valley) and graduating from Seattle University—earning a bachelor's degree with honors in both humanities for leadership and political science. Outside of work, Jon enjoys spending time with his family, engaging in his local community, travelling, and encouraging others to be civically active. Are you registered to vote? To register or update your voter registration information, visit: www.votewa.gov.