Substance use and recovery
Find information and resources about substance use and recovery.
Thank you for visiting my substance use and recovery page! Helping people find recovery from substance use disorder is my passion. Many people do not know this, but I am active in recovery from alcohol use and am grateful to have earned many years of sobriety.
There is always hope
During my journey to recovery, I found that having the support of my friends and family made all the difference in helping me reclaim my life. Because of this experience, I want to help those who continue to suffer with substance use disorders. I hope to provide the same support that has been so meaningful to me during my recovery process and, ultimately, to help encourage those who need it to get treatment.
I believe that the unprecedented rise in substance use disorder in both our region and across the country is one of the most pressing issues of our time. Substance use disorder does not know geography, class, or educational level. People suffering from substance use disorder or who have found recovery are our family, our friends, and our neighbors. However, we know that with treatment, recovery is always possible. By the numbers, 1 in 10 Americans—over 22 million people—have recovered from a drug or alcohol problem, and that 80% of those who recover go on to accomplish at least one major life achievement such as getting a stable job or finding a home.
It is my hope that King County will be a leader in our state and our country in removing barriers to treatment and helping more people find recovery. Below, in the "Recent Initiatives" section, I share some of the ways I am working toward this goal through my service on the King County Council.
If you are interested in finding recovery support for yourself or someone close to you, please see the "Recovery Resources" section. Remember—if you or someone you love is struggling with drugs or alcohol, there is always hope. Treatment works, and help is out there for those who seek it.
All my best,
Reagun Dunn
King County Councilmember, District 9
Recent initiatives
Recovery Champion Award
In September of 2022 I led my colleagues on the King County Council in creating the King County Recovery Champion Award. This annual award honors an individual or organization that puts their energy and skills to work supporting those suffering from substance use disorders. In a world where a majority of the things we hear about are negative, I thought that an award like this would allow us to highlight the heroes among us. Our inaugural recipient of the Recovery Champion Award was Public Health – Seattle & King County's Brad Finegood. To learn more about the award and Brad, watch the video below.
---
"Don't Count Us Out" campaign to reduce stigma around substance use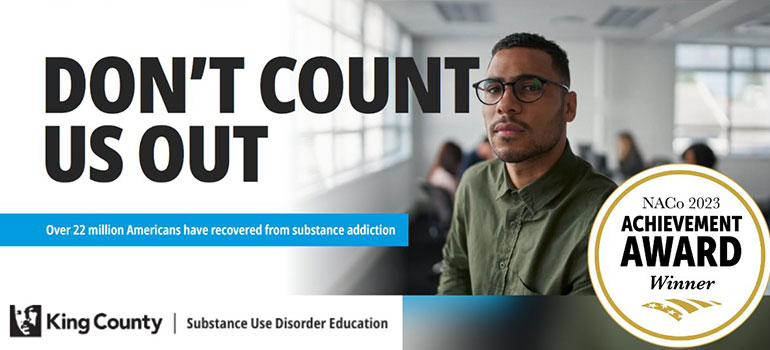 In late 2022, King County Public Health – Seattle & King County launched the "Don't Count Us Out" Campaign to Reduce Stigma around Substance Use Disorder. This campaign spreads the message that addiction does not define anyone's future, and that recovery is always possible for anyone who wants to reclaim their life. The companion website, SupportAddictionRecovery.com, treatment.
I proposed and championed the initiative in King County's 2021 mid-biennial supplemental budget and, with the help of Councilmember Kohl-Welles, secured $500,000 in funding for it. In May of 2023, this initiative was awarded the National Associations of Counties Achievement Award for Health. Read more about the award.
---
Behavioral health intervention within the Best Starts for Kids Levy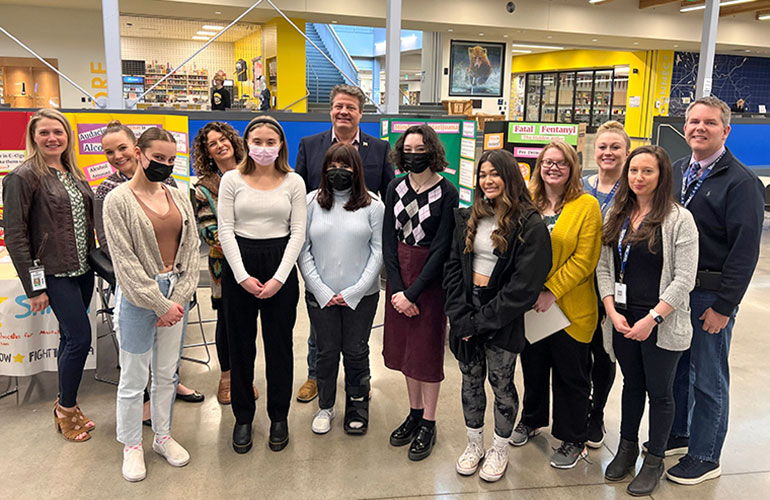 During the passing of the implementation plan for King County's Best Starts for Kids Levy, I put forward a motion that required the County to identify strategies related to prevention, outreach, and early intervention to address mental health and substance use disorders in children and youth ages five or older, suggesting a targeted awareness campaign about the risks of substance use. By doing this we committed to investing in the mental health and wellbeing of our children will help them have the best shot at a happy and healthy future.
2023 Conference on Substance Use Disorders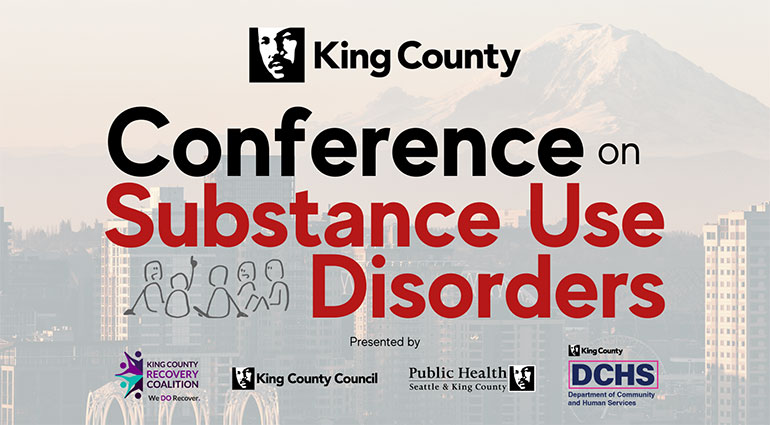 May 2023 | Nearly 500 people attended the third annual, and first in-person gathering of the King County Conference on Substance Use Disorders for a record level of attendance, with hybrid options available for attendees. I hosted alongside Seattle & King County Strategic Advisor on Behavioral Health Brad Finegood, King County Department of Community and Human Services Director Leo Flor, and King County Recovery Coalition Director Heather Venegas. The expert panelists in attendance included many policy leaders at the local state and national level, such as former Washington State Governor Gary Locke, substance use and recovery expert Dr. Caleb Banta-Green, Washington State Representative Lauren Davis, Seattle City Councilmember Sara Nelson, and national recovery advocate and author Ryan Hampton.
Anyone interested who didn't have the opportunity to attend can still garner insights from the conference discussions and panelists. Sessions from the 2023 conference are available to watch individually.
Thank you to all who joined us this year, and I look forward to seeing you all next year!