King County Council Vice-Chair Reagan Dunn
Learn more about Councilmember Reagan Dunn, who represents King County District 9, Southeast King County. Dunn's current term runs from 2022 to 2026.
Standing Against Antisemitism
I recently signed a proclamation to demonstrate my commitment to standing against antisemitism in all forms in our society and acknowledging my support of the International Holocaust Alliance's working definition of antisemitism: "Antisemitism is a certain perception of Jews, which may be expressed as hatred toward Jews. Rhetorical and physical manifestations of antisemitism are directed toward Jewish or non-Jewish individuals and/or their property, toward Jewish community institutions and religious facilities." This definition has been embraced by over 1,000 governments and organizations worldwide, including by the United States Department of State and the Biden Administration.
We cannot hope to stand against a hatred that we cannot define. This is what makes the IHRA's working definition of antisemitism so important—it represents a unified global stance against antisemitism, bolstered by a shared understanding that antisemitism can appear in many different forms.
As anti-Jewish attitudes and crimes motivated by hatred of Jews surge across the United States, I believe it is particularly important that our region's leaders stand behind this unified understanding and condemnation of all the ways antisemitism rears its head in our society. I am grateful for the momentum we have seen locally to support the IHRA's definition, including through action by the City of Bellevue, the City of Mill Creek, the City of Tacoma, Snohomish County, and the Port of Seattle.
I am proud to support the IHRA's working definition of antisemitism, which helps protect all Jewish people in King County from acts of hate and bigotry, and urge all King County residents to support our Jewish neighbors.
Supplies and backpacks for students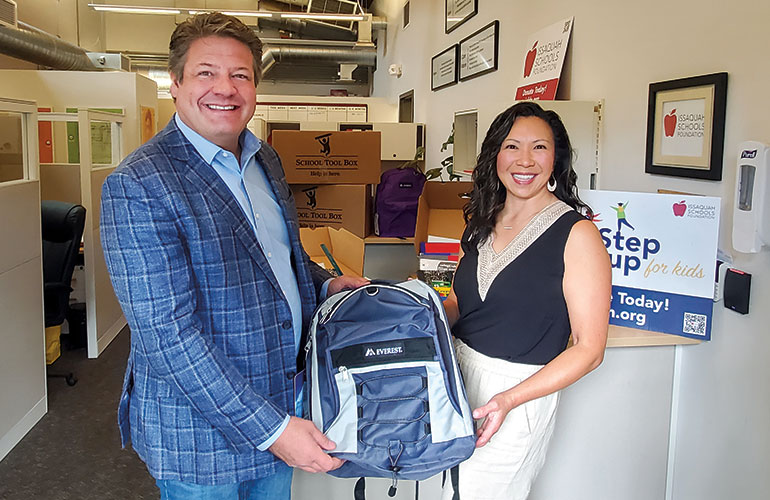 I was pleased to provide a $2,000 King County grant to the Issaquah Schools Foundation to help fund their Tools4School program. This program provides new backpacks and school supplies to Issaquah School District students in need. With this funding, the Issaquah Schools Foundation was able to equip 50 students with the basic supplies they need to succeed in the school year ahead.
Honorary road designation in Fairwood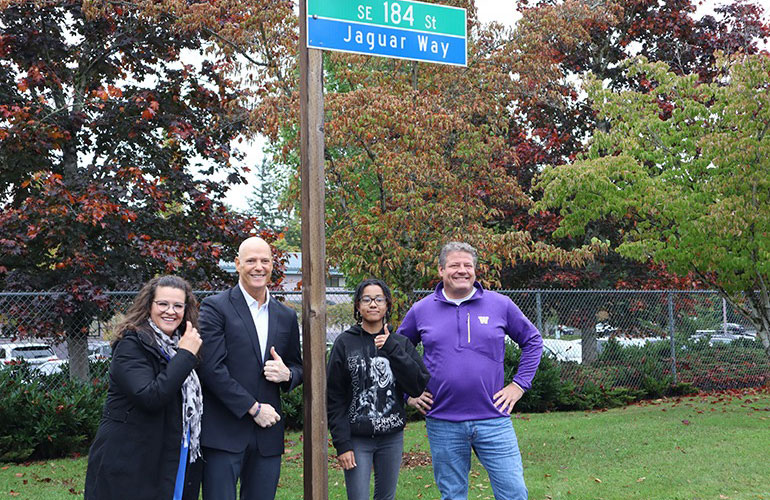 I joined Kent School District Board Vice President Meghin Margel, Northwood Middle School Principal Scott Haines, Northwood staff and students, and King County Local Services Roads, Permitting, and Community Service Areas staff to celebrate the honorary road designation of SE 184th St. in Fairwood as Jaguar Way after the Northwood mascot. We are proud to celebrate our students and honor the parents, teachers, administrators, and staff who've worked hard to make sure children in Fairwood have access to the best education possible!