Most documents recorded on or after August 1, 1991 are available online. Documents that were recorded prior to August 1, 1991 are on microfilm and are only available from the King County Archives.
Birth and death records, divorce records, property tax records, and property assessment records are not available at the King County Recorder's Office. Click on the Quick Links below to find the right agency.
Upon confirming that your online document has been recorded, you may obtain a copy in person at any of our Community Service Centers or download the appropriate copy request form.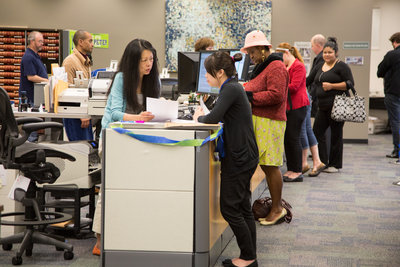 Standard Forms and Documents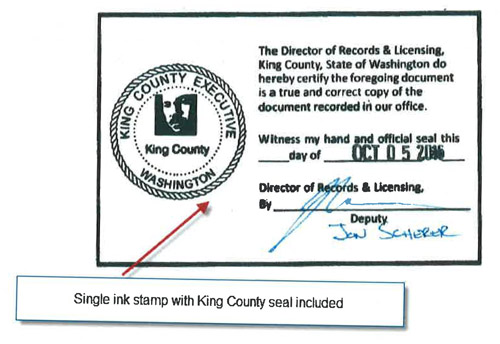 Example of new certification stamp
New Certification Stamp
The King County Recorder's Office has a new process for certifying copies of documents.
Instead of a separate embossed seal and ink stamp with signature, we now use a single ink stamp and signature. An example of this new certification stamp is at left.
This new procedure is more efficient and still meets state law. It will also help us when we implement electronic document certification in the near future.