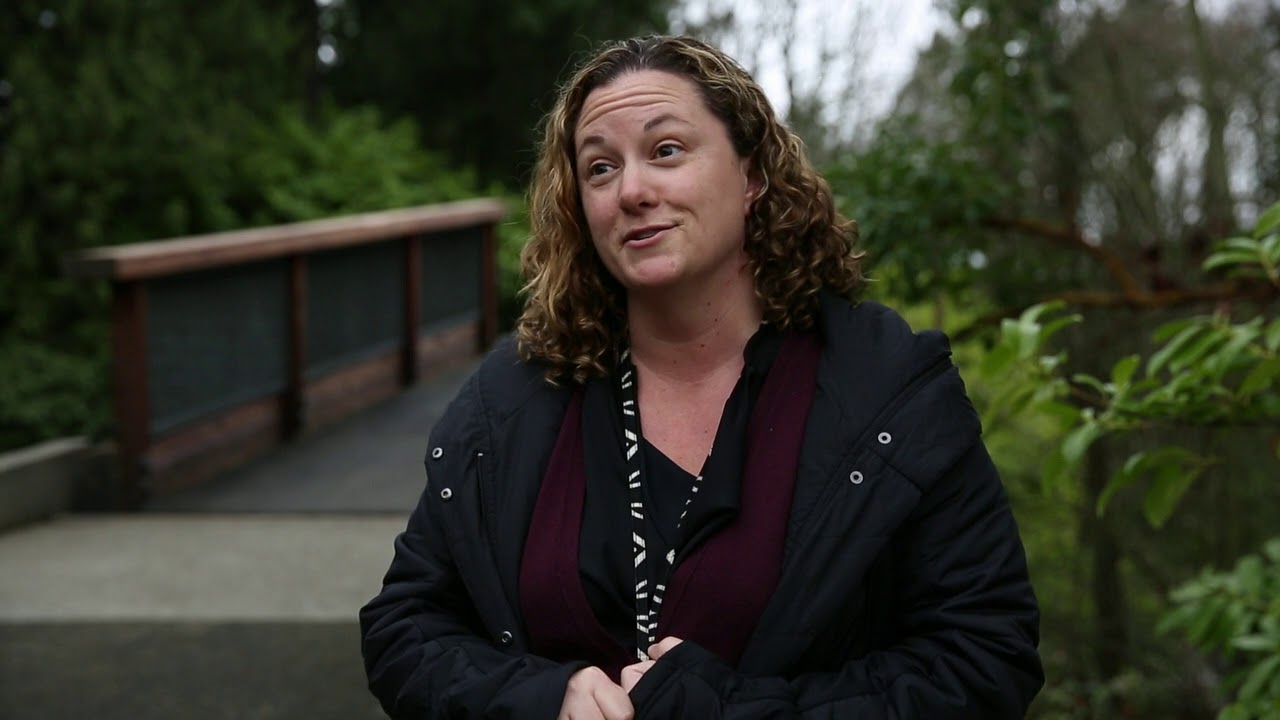 SchoolPool is a School-Based Trip Management Program to introduce and encourage families and students to carpool, walk and bike together and take the bus to school and after-school events. It is combined with a Safe Routes to School (SRTS), Toolkit, an education awareness component to reduce car trips to and from school, decrease greenhouse gas emissions and promote safety.
Families save money by splitting the driving costs.
Carbon emissions are cut by reducing car traffic around schools.
Walking and biking may improve students' health and wellness.
In partnership with cities, school districts and schools, SchoolPool can help you coordinate sharing the trip to and from school, whether by carpool, by foot, or on a bike.
Sign up
Work with your school contact or principal to sign up for SchoolPool on RideshareOnline.com or call Metro Rideshare Services at 206-625-4500.
Find a match
To create a trip, enter your travel preferences and privacy options. Click save and SchoolPool will automatically show your trip matches.
Make contact
To bike, walk or share a ride, call or email your best trip matches.
For more information
Browse to SchoolPool information on RideshareOnline.com. You can also call 206-625-4500 to get the help you need.
Get involved in supporting your local school and encouraging your family in getting out, getting active and staying safer while traveling to school in your neighborhood and beyond! No matter how you get there – roll, walk, or rideshare – you may plan and implement an event to kick it all off – use these free flagship event tools and resources to help you.
September
---
Back to School Traffic Safety Campaign

Encourage people driving near schools to slow down, pay attention, and watch out for kids.

Download Toolkit
October
---
Walk & Roll to School Day

Celebrate getting active for the school commute, while reducing traffic congestion and emissions around schools.

Download Toolkit
February
---
Winter Walk & Roll to School Day

Motivate families to enjoy fresh air, being active, and practice safety skills even in the winter.

Download Toolkit
Safe Routes to School (SRTS) programs support families choosing to walk, roll, bike, and carpool to school. SRTS activities help cut traffic congestion and make it easier and more fun for families to share the trip to school. Use King County Metro's Safe Routes to School toolkit and resources to get started.
Toolkit
Everything you need to develop and carry out your own SRTS program at your school.
Download Contents
Coalition-Building Guidebook
Create, implement, and sustain a team of engaged volunteers to lead local SRTS effort.
Download PDF
Activity Book
Learn how to be a walking, rolling, busing, and carpooling role model with this fun activity book.
Download Contents
SchoolPool Transportation Hubs
A School Transportation Hub is designed to help the whole family get to and from where they need to go (including school!) more efficiently and sustainably. Use King County Metro's School Transportation Hub guidebook and parent handout to get started.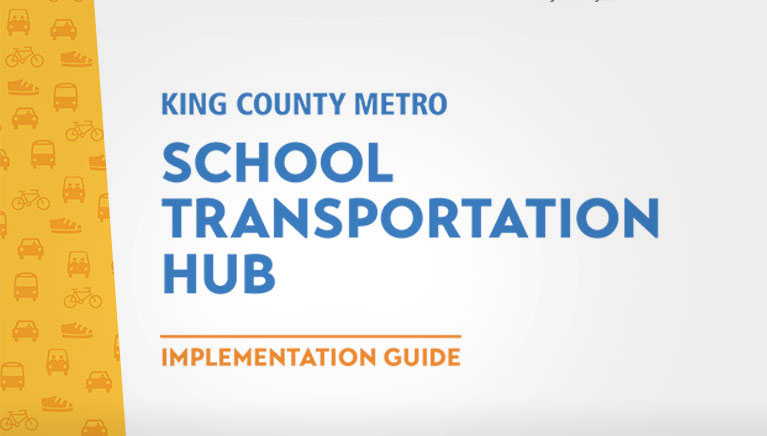 Guidebook
A School Transportation Hub (Hub) can help the whole family get to and from where they need to go (including school!) more efficiently and sustainably.
Download PDF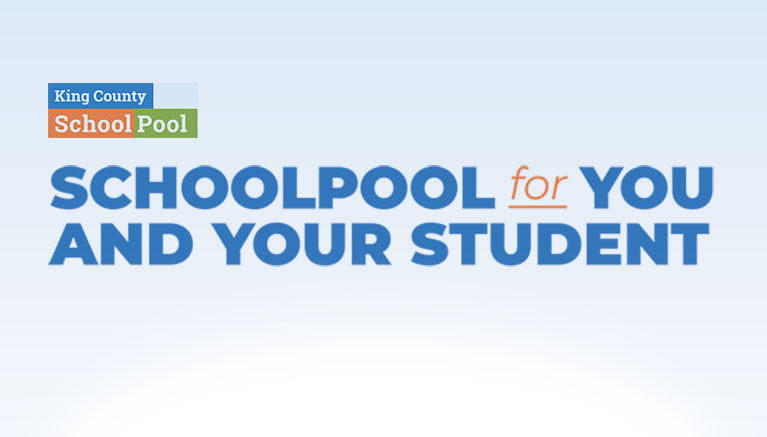 Handout
SchoolPool programs can make getting to and from school fun, active, and easy with your student
Download PDF
Metro Vanpool program
fare schedules
Effective 10-1-19
What's included in your monthly fares?
Fuel, maintenance, insurance, 24-hour Emergency Roadside Assistance, Guaranteed Ride Home and toll-free roadways!
Questions? If you have fare-related questions, or need assistance calculating your fares, please have your van's bookkeeper contact your assigned Accounting Rideshare Service Rep. For recruiting questions or other support, contact King County's Commuter Van Program via email.
Please note: Fares resumed Oct. 1, 2020. Groups who are parked and not commuting may not drive the van, are not allowed personal use, excess miles and/or driver bonus miles at any time. Any driving must be for commute purposes and is charged at the full monthly rate.
Not sure who your Accounting Representative is? Please call anyone listed below for help or a referral.
Contact us
联系我们
ਸਾਡੇ ਨਾਲ ਸੰਪਰਕ ਕਰੋ
Contáctenos
Зв'язатися з нами
Liên Hệ với Chúng Tôi
Local Calls: 206-625-4500
WA Relay: 711
Fax: 206-684-2166
本地电话: 206-625-4500
WA Relay: 711
传真: 206-684-2166
Llamadas locales: 206-625-4500
WA Relay: 711
Fax: 206-684-2166
ਸਥਾਨਕ ਕਾਲਾਂ: 206-625-4500
WA Relay: 711
ਫੈਕਸ: 206-684-2166
Місцевий номер телефону: 206-625-4500
WA Relay: 711
Факс: 206-684-2166
Điện Thoại Nội Vùng: 206-625-4500
WA Relay: 711
Fax: 206-684-2166
Send a comment
发送评论
Enviar un comentario
ਇੱਕ ਟਿੱਪਣੀ ਭੇਜੋ
Надішліть коментар
Gửi bình luận
Mailing Address:
Rideshare Operations
KSC-TR-0812
201 S Jackson St
Seattle, WA 98104-0770
邮寄地址:
Rideshare Operations
KSC-TR-0812
201 S Jackson St
Seattle, WA 98104-0770
Dirección postal:
Rideshare Operations
KSC-TR-0812
201 S Jackson St
Seattle, WA 98104-0770
ਈਮੇਲ ਪਤਾ:
Rideshare Operations
KSC-TR-0812
201 S Jackson St
Seattle, WA 98104-0770
Адреса електронної пошти:
Rideshare Operations
KSC-TR-0812
201 S Jackson St
Seattle, WA 98104-0770
Địa Chỉ Nhận Thư:
Rideshare Operations
KSC-TR-0812
201 S Jackson St
Seattle, WA 98104-0770