King County Transfer of Development Rights Bank
Transfer of Development Rights
Overview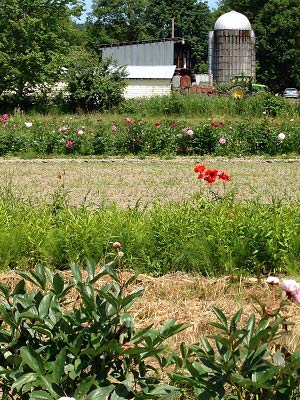 King County operates the King County TDR Bank, which has three key roles:
(1) Facilitate the private TDR market by bridging the time gap between willing sellers and buyers of TDRs;
(2) Act as a revolving fund for continued land protection through buying, holding, and selling TDRs (proceeds from TDR sales are used for future land protection); and
(3) Catalyze city-county TDR agreements by strategically acquiring development rights from high priority conservation rural / resource lands in the County that are of compelling interest for specific cities to see protected.
The TDR Bank was established in 1999 with an appropriation by the Metropolitan King County Council of $1.5 million to purchase TDRs and continues to play an important role in the King County TDR Program. The primary functions of the Bank are to support high conservation priority acquisitions and to transfer development potential into urban centers.
TDR sales to developers
The TDR Bank sells TDRs to developers in cities through purchase and sale agreements with terms allowing developers to secure TDRs for their projects at a certain price for a specified length of time. These agreements can minimize uncertainty about the availability of TDRs and minimize up-front outlays of capital for TDR purchases.
Please contact Nicholas Bratton for more information about options to buy TDRs from the Bank and SB 5253.
Revenue-share with cities
To open new markets for TDRs inside cities, the TDR Bank can establish revenue share agreement with a partner city. Under such an agreement the county provides the city with a portion of the proceeds it receives from sale of TDRs used for increased density inside the city. The funds provided to the city can be used for infrastructure improvements, creation of parks/open space, and streetscapes etc. inside the city, or other uses allowed through mutual agreement between the county and the city and any applicable local or state codes.
In this way Bank dollars are used as "amenity funds" to assist cities with infrastructure improvements needed to accommodate the extra density. Before amenity funds may be spent in a city, an interlocal agreement must be in place between the city and the county.
Development rights purchased from the TDR bank can only be used on receiving sites in urban unincorporated King County or incorporated cities. An interlocal agreement must be in place between King County and a city before TDR Bank development rights may be transferred to a development project within the city.
TDRs from sending sites must also meet any additional criteria specified in the particular interlocal agreement before the rights may be applied to a development project. For example, a particular interlocal agreement may specify that the city will only accept development rights from a specific area of rural King County. Therefore, not all of the TDRs in the bank would be suitable for a project in a particular city.
For questions about the TDR Program, please contact Nicholas Bratton, TDR Program Manager, or Anne-Gigi Chan, Land Conservation Project Manager, King County WLRD Rural and Regional Services Section.