Mitigation Reserves Program
King County, Washington
Introduction
King County's In-Lieu Fee (ILF) Mitigation Program operates under the Mitigation Reserves Program and was the first ILF mitigation program in Washington state to be certified under 2008 federal rules (33 CFR Part 332- Compensatory Mitigation for Losses of Aquatic Resources). King County's ILF Mitigation Program allows permittees with unavoidable wetland, river, stream, and buffer impacts to mitigate their impacts through the purchase of credits.
Unavoidable impacts can be offset by the purchase of credits for impacts occurring in five watersheds: Cedar River/Lake Washington, Central Puget Sound, Sammamish River, Skykomish, and Snohomish River. King County's In-Lieu Fee Mitigation Program further segments these five watersheds into seven service areas: Snoqualmie River, Skykomish River, Cedar River/Lake Washington, Sammamish River, Green River/Duwamish, Central Puget Sound, and White River/Puyallup.
Permittees pay a fee to King County, which is used to restore, establish, enhance, and/or preserve wetland, river, stream, and buffer within the same watershed as the impact. Once the purchase is completed, the permittee has no further obligation. King County is responsible for the success of the wetland mitigation.
If you are a developer / consultant interested in purchasing credits, please see our permittee information page and contact the Mitigation Reserves Program prior to submitting application.
On this Website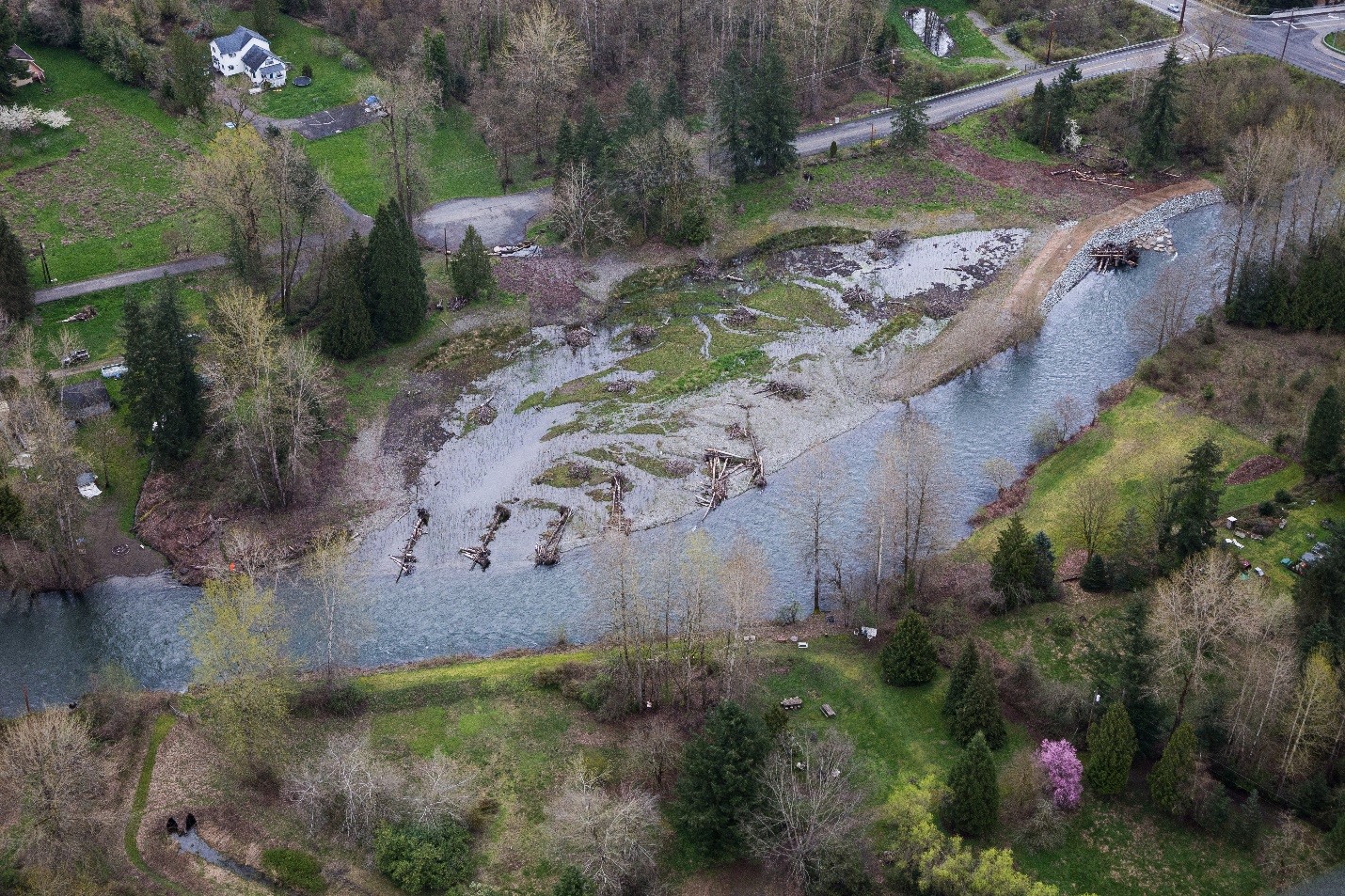 Photo: An established King County in-lieu fee mitigation site (Elliott Bridge Reach Off-Channel Wetland & Floodplain Reconnection, 2017)
For questions about King County's Mitigation Reserves Program, please contact program staff.