Fish Passage Restoration Program
Opening the best habitat to the most fish as quickly as possible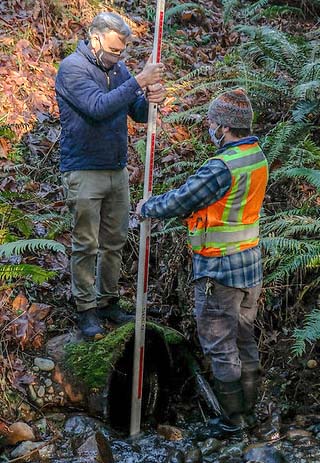 One of the most effective ways to ensuring the survival of native salmon – and the southern resident orcas that rely on them as a food source – is to remove barriers to their habitat.
We're working with our partners to remove barriers to habitat that exist on land where we are the stewards, which includes replacing culverts that were built under county-owned roads and trails during the mid-20th century.
Under the direction of King County Executive Dow Constantine, we've increased funding to support work by county divisions – Water and Land Resources, Parks, Roads, and Permitting – to restore access to high-quality habitat at a faster pace. We're also improving the planning, design, and construction of projects to improve the final project and get projects built absolutely as fast as possible. Yet we must accelerate our efforts before it is too late for native salmon populations that have been important to the way of life here since time immemorial.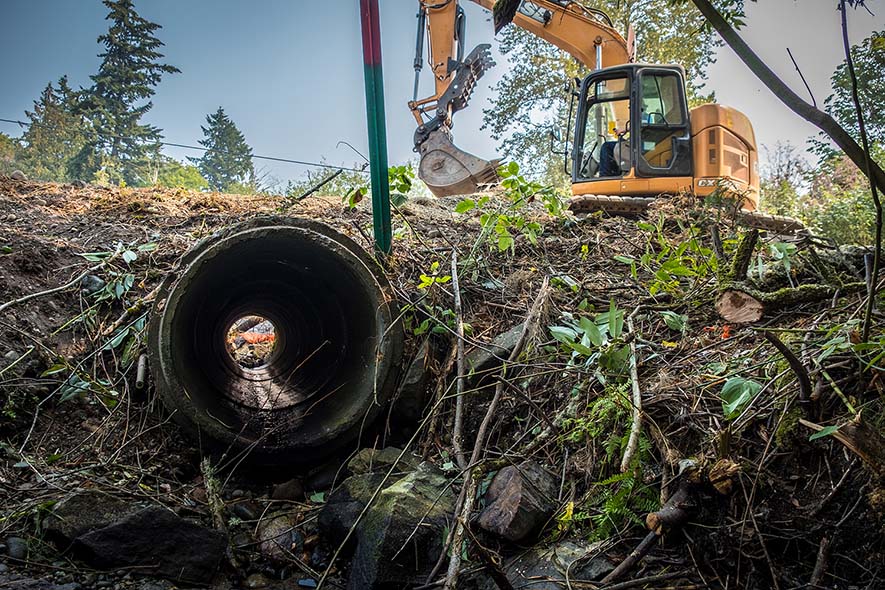 Working to fix fish passage barriers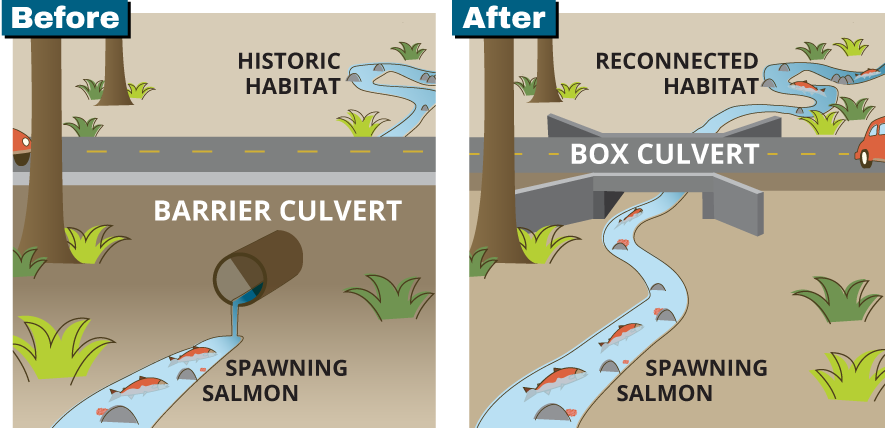 Prioritizing which barriers to remove first to achieve the best results
Using data from the inventory and assessment of county stream crossings, we will work with Tribes, federal and state agencies, and cities to develop a methodology that will prioritize which barriers should be removed first to achieve the best results for fish.
Our data analysis will consider both the quality and the amount of fish habitat that could be restored if a specific barrier is removed.
Focusing county work on restoring fish passage at the barriers that block the most and best habitat can vastly increase the amount of habitat opened up in the next 30 years. Preliminary analysis indicates that correcting the barriers that block the most habitat first could more than double the habitat gain compared to removing barriers in a random order.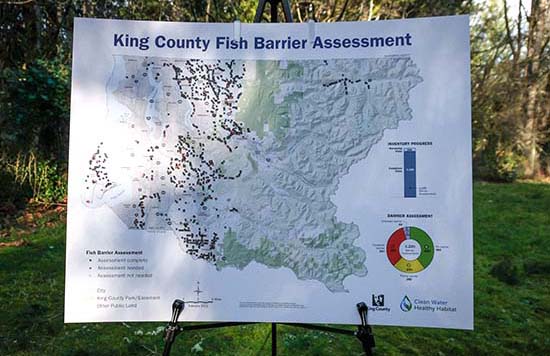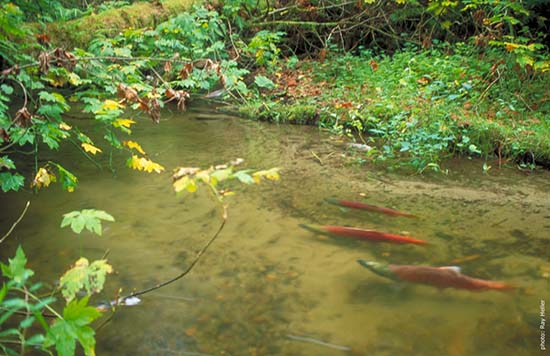 Early action to produce results sooner
Starting in the 2019-2020 budget and continuing into the budget for 2021-2022, Executive Constantine has directed more than $20 million to move forward on dozens of projects that will connect to salmon to more than 150 miles of high-quality habitat. In addition to planning and design work on many projects, the county plans to complete construction that restores fish passage at 16 barriers between 2019 and the end of 2022.
Using data from the inventory and assessment of county stream crossings, King County is working with tribes, agencies, and partners to develop a methodology to prioritize the barrier inventory based on the potential habitat benefits. The prioritization will allow the county to prioritize which barriers will provide the most benefits for salmon. It will also help the county collaborate with cities, the state, tribes, regulators, and other partners to reconnect salmon to blocked habitat no matter who owns an identified fish passage barrier.
Key to the effort will be work to get the most habitat value from investments in fish passage. This includes taking advantage of innovative methods and opportunities to standardize common tasks and designs. We're also exploring options to close the gap between the current funding and the amount of funding we'll need to restore fish access to 65 percent and perhaps 90 percent of the habitat that is currently blocked. Possible funding and financing options include:
Maximizing grant funding;
Regulatory flexibility to allow transfer of limited public funding to high priority fish passage restoration projects when repairing or replacing barrier culverts with little upstream salmon habitat;
Public-private partnerships; and
Public funding options like future levy proposals and bonds that require voter approval.
Read the report
Final Report Regarding Remedies to Existing Fish Passage Barriers for King County (1.9 MB)
Related information

For more information about the Fish Passage Restoration Program, please contact
Evan Lewis, Water and Land Resources Division.
Fish Passage Restoration Program