What is WaterWorks?
The purpose of the WaterWorks Grant Program is to support sound investments in clean water and the community. WaterWorks provides funding to organizations for projects that create a benefit to or improvement of water quality within the Wastewater Treatment Division's service area and benefit its ratepayers.
In April 2015, the King County Council passed Ordinance 18031 establishing the grant award criteria and process for the WaterWorks Grant Program. In March 2016, the King County Council passed Ordinance 18261 amending the grant award process. Funds available for the 2017-18 budget cycle are $1,860,000 for WaterWorks grants.
In addition to the WaterWorks competitive grant program, water quality project funding is available through King County Council allocated funding.
Login to create an account, apply for a new grant, or manage existing grants.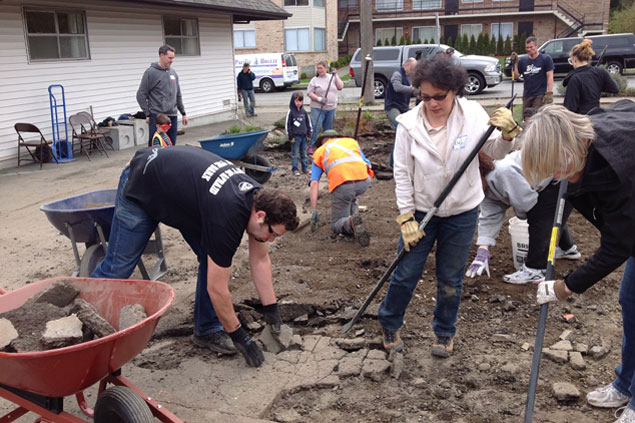 Contact
Elizabeth Loudon
206-477-4297
Kelley Govan
206-263-1248