This timeline is for the competitive track. For information on council-allocated track funding timeline, contact your councilmember's office directly. For a map of council districts and contact information, visit the council district finder.
Update
December 2022
$5 million in funding is available for the 2023/24 grant cycle. WaterWorks applications will be available January 4, 2023, and applications are due March 8, 2023.
We will have two (2) online Information Sessions in January 2023 -- details coming soon. All prospective applicants are welcome to sign up for a short 1-on-1 consultation with staff on their projects via phone; first-time applicants are particularly encouraged to sign up. Email water.grants@kingcounty.gov to sign up for a consultation.
To get updates on information sessions and more, sign up for email alerts under "Stay connected" on this page.
Grant Cycle Timeline
This cycle has a 1-step application process, there is no Letter of Intent.
January 4, 2023
Application materials posted
January & February 2023

Online information sessions for applicants

1-on-1 consultation sessions for applicants

March 8, 2023, 11:00 pm
Deadline for full applications

Spring/Summer 2023
Applications reviewed

Summer/Fall 2023
Authorization process
Late fall 2023
Applicants notified of funding recommendations
Winter-spring 2024
Projects begin
This grant cycle is biennial (every other year).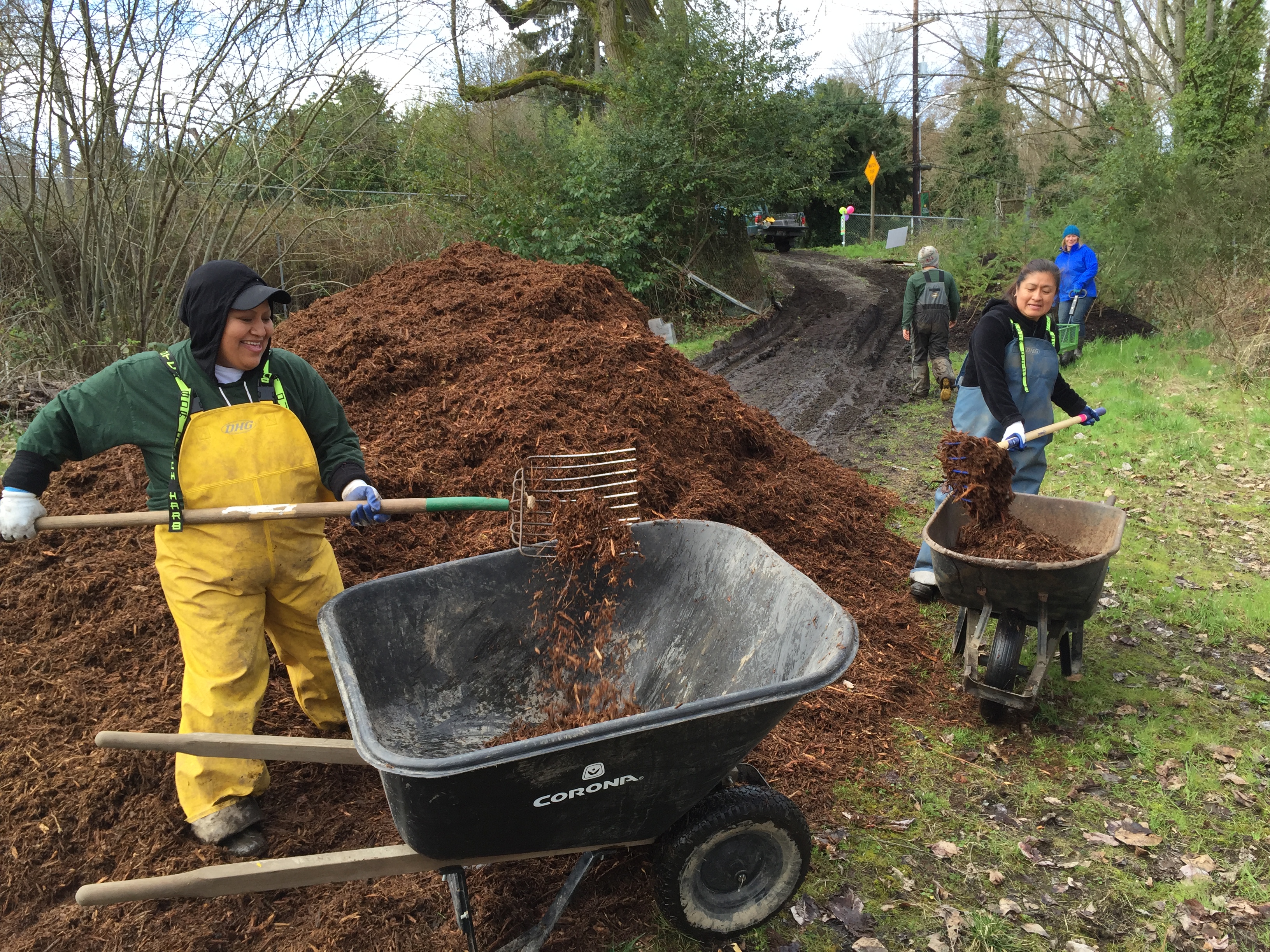 Contact
Elizabeth Loudon
206-477-4297
Kelley Govan
206-263-1248