About the Lake Swimming Beach Program
Photo courtesy of Jonathan Frodge
The King County Lake Swimming Beach Program protects public health by providing timely and accessible information on water quality (bacteria and algal toxins) at selected public swimming beaches. We often help beach managers identify and test ways to reduce pollution by improving management practices. In addition, we regularly monitor some streams that impact nearby swimming beaches, and work with stormwater managers to locate specific sources of bacteria pollution.
The Lake Swimming Beach Program began in 1996, and grew out of King County's existing monitoring program on Lake Washington and Lake Sammamish. Regular monitoring of these large lakes began in 1981. But King County's water-quality monitoring arguably traces back to 1958, when voters approved the formation of The Municipality of Metropolitan Seattle (Metro). Metro's initial goal was to develop a regional wastewater treatment system to reduce sewage pollution of our lakes and Puget Sound.
Before the 1960s, sewage flowed into Lake Washington and Lake Sammamish without enough treatment. It was frequently not safe to swim at sewage-polluted beaches in these lakes. In the 1960s, Metro built two large regional wastewater treatment plants (West Point in Seattle, and South Treatment Plant in Renton), plus a handful of smaller wastewater treatment plants. By 1968, all of the sewage that used to flow into Lakes Washington and Sammamish was now going to the new treatment plants instead. Visit the King County Wastewater Treatment Division's history website to learn more.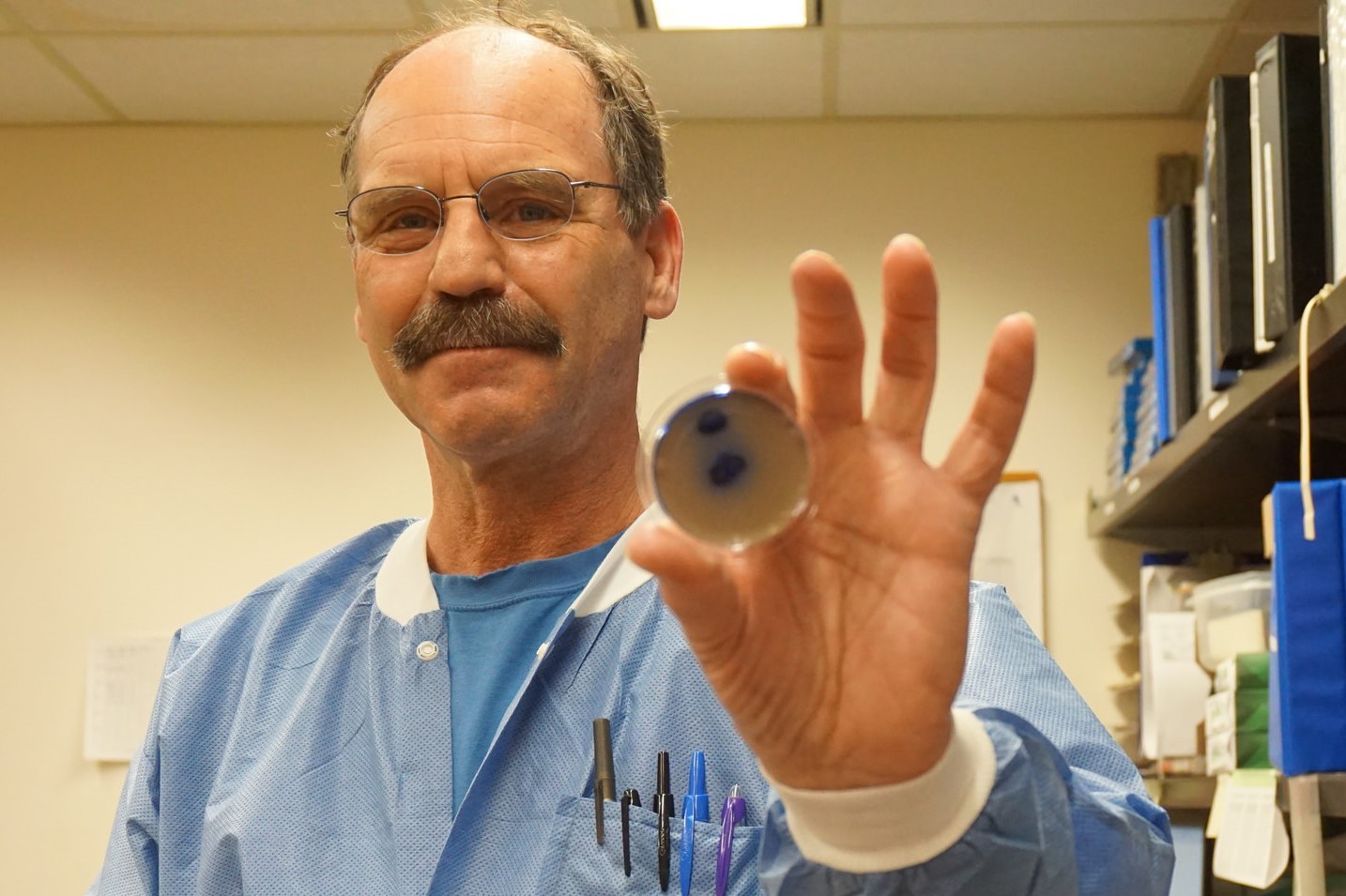 Photo courtesy of DNRP
The initial set of beaches monitored in 1996 were high-use, lifeguarded swimming beaches on Lake Washington, Lake Sammamish, and Green Lake. These beaches were chosen to cover a wide geographic area, which helps us understand overall beach water quality in these lakes. Since then, the program has grown as cities have contracted with King County to monitor additional beaches.
Monitoring methods have also improved as laboratory methods and regulatory standards have changed. Originally, the swimming beach program monitored only bacteria concentrations. In 2005, algal toxin monitoring was added, using new analytical methods developed by the King County Environmental Lab. In 2019, bacteria monitoring switched from measuring fecal coliform bacteria to measuring E. coli. Studies by the US Environmental Protection Agency have shown that E. coli is better than fecal coliform for predicting the risk of getting sick from germs that might be in the water.