Restoration and Permitting Program for Lake Washington and Lake Sammamish
Mitigation Reserves Program
Overview
The Restoration and Permitting Program for lakes Washington and Sammamish (RAP), previously known as Integrated Restoration and Permitting Program (IRPP), was implemented in 2017. RAP is a voluntary program to promote shoreline habitat restoration, environmentally-friendly pier and shoreline designs, and streamlined environmental permitting. RAP streamlined permitting process can be used for eligible pier and shoreline projects that require authorization from the U.S. Army Corps of Engineers (Corps) and are located within and on the shores of lakes Washington and Sammamish. To participate in this program, the project must meet all the requirements set by National Marine Fisheries Service (NMFS) (See Participation in the RAP).

RAP was designed through the collaboration of the Corps, NMFS, King County, Washington Department of Fish and Wildlife, Muckleshoot Indian Tribe Fisheries Division, and the Snoqualmie Indian Tribe Environmental and Natural Resources Department. RAP consolidates the existing minimization and restoration measures for pier and shoreline projects required by the various regulatory agencies into a single set of mandatory minimum design criteria.
RAP institutes a conservation fee and credit schedule designed to incentivize on-site restoration. Applicants are encouraged to implement conservation measures on-site to the maximum extent possible: credits are given for on-site minimization and restoration measures, and fees only apply if such measures are insufficient. Conservations fees are paid to King County Mitigation Reserves Program (MRP). MRP will use collected funds to implement habitat projects benefitting affected salmonid species on the shorelines of lakes Washington and Sammamish.
Participation in the RAP
RAP is administered by NMFS and the Corps. Information on how to participate in the program may be found in the Corps' Electronic Permit Guidebook and by contacting NMFS staff. After NMFS and the Corps have processed the application and the Corps has authorized the project, if a conservation fee is part of the conditions in the permit, the applicant may request an invoice for the fee by submitting the RAP Conservation Fee Application to King County MRP staff. Once payment has been received, the applicant, NMFS, the Corps, and affected tribe(s) will be notified.
RAP-Funded Restoration Projects
Lake Washington Pile Removal
November 2020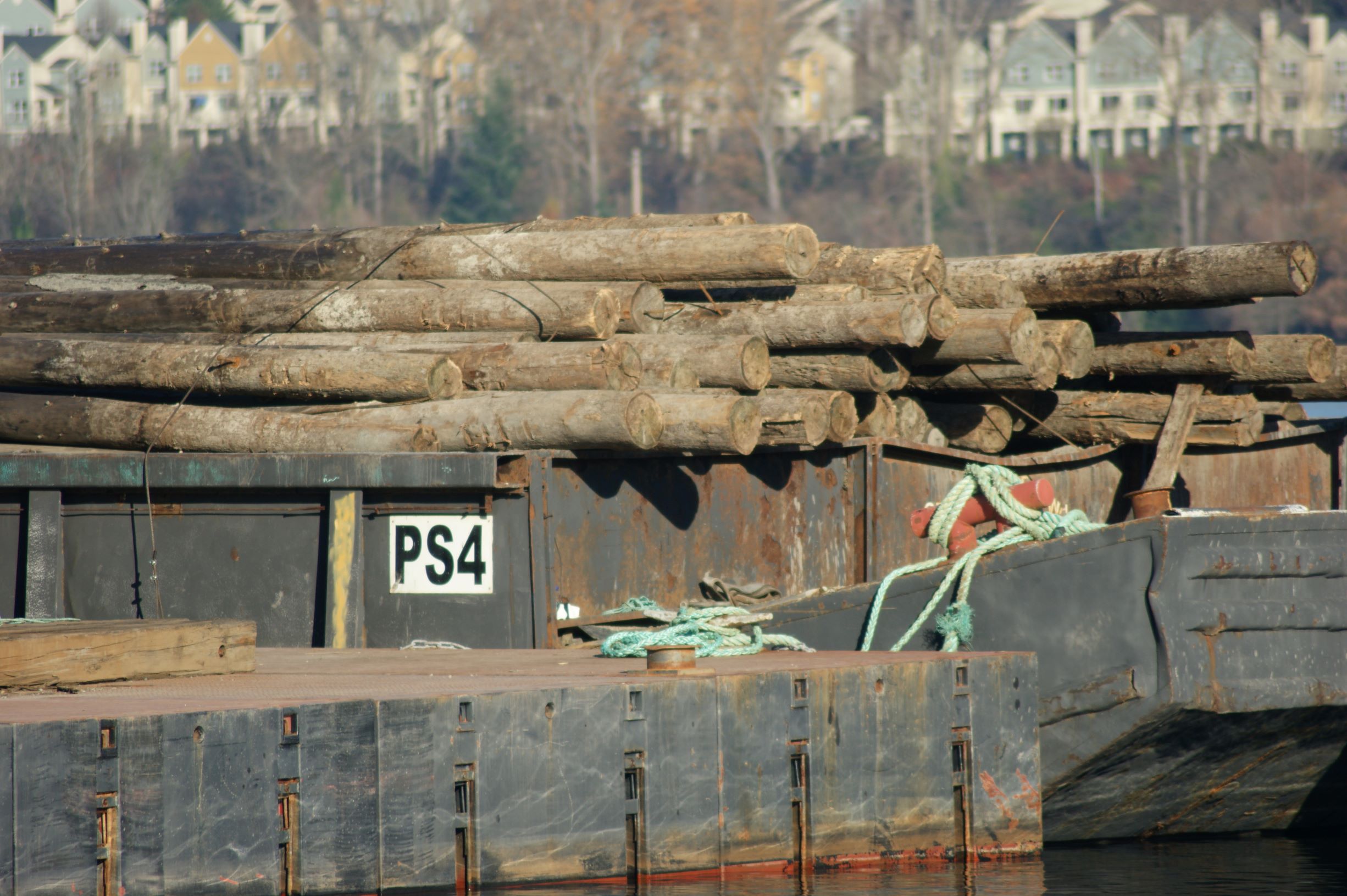 King County partnered with The Boeing Company to remove derelict piles located in nearshore aquatic bed at the south end of Lake Washington, east of the Cedar River. Piles can provide habitat for nonnative fish, such as bass and yellow perch, that prey on juvenile salmon.
As mitigation for Boeing's Apron R Infrastructure Maintenance and Repair Project along the shoreline at their Renton facility, Boeing removed more than 350 piles to help offset the project impacts. They did not originally plan to remove all the derelict piles in the area, but King County's Mitigation Reserves Program provided funding through RAP to remove the remaining derelict piles at the same time. In all, over 450 piles were removed. In separate actions by Boeing and others, nearby shoreline has been enhanced and planted with native vegetation, contributing to salmon recovery efforts in the vicinity.
King County MRP is currently exploring additional habitat project opportunities that benefit affected salmonid species on the shorelines of lakes Washington and Sammamish.
For questions about King County's Mitigation Reserves Program, please contact program staff.


Related Information: