Krista Camenzind
Chief of Staff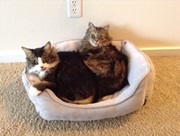 206-263-9684
Krista.Camenzind@kingcounty.gov

Krista Camenzind brings to District 6 more than a decade of experience working for King County, primarily as the budget manager for the criminal justice section in the Office of Performance, Strategy and Budget. As Chief of Staff, Krista is responsible for managing staff and issue development generally. She provides specific support on budget and criminal justice matters. Krista enjoys biking to work and spending time with her niece and nephew in Bellevue.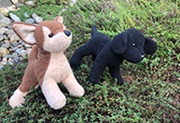 Blake Trask
Communications Director and Transportation Lead
206-477-3778
Blake.Trask@kingcounty.gov

For over a decade Blake has worked on local, regional, state and federal transportation planning and policy, as well public outreach and stakeholder projects involving land use, water resources, and public works issues. Recently he has served on the King County Roads and Bridges Taskforce, as a community representative for the Puget Sound Regional Council Transportation Policy Board, and also a member of the Eastside Rail Corridor Regional Advisory Committee. Unlike the rest of the District 6 team, his family does not have pets but his two daughters are actively lobbying for something more than stuffed animals.


Ashley Song
Legislative Aide/Office Manager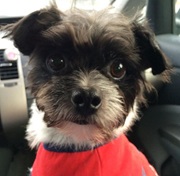 206-477-0883
Ashley.Song@kingcounty.gov

Prior to working for District 6, Ashley staffed the now retired Councilmember Larry Phillips of District 4. Ashley manages Councilmember Balducci's calendar, triages all of her emails and sees to the day-to-day of the office as the Office Manager. Ashley staffs the Eastside Rail Corridor Regional Advisory Council (ERC-RAC), Equity & Social Justice (ESJ) Committee and climate change related issues. She enjoys her work on social justice and the Arts. Currently, Ashley serves on the Edmonds Art Commission where she resides. She also enjoys built green architecture and design, loves all animals and is very close to her large extended family.



Madeline Cavazos
Policy Analyst and Community Liaison
206-477-7774
Madeline.Cavazos@kingcounty.gov

Madeline Cavazos joins the District 6 team as Human Services Policy Analyst and Community Liaison. Madeline graduated from Western Washington University and got her start in politics by working on campaigns. Most recently, she worked as legislative assistant to Rep. Joan McBride, serving the people of Bellevue, Kirkland, Redmond, and the Points Cities. She lives in Seattle with her husband.