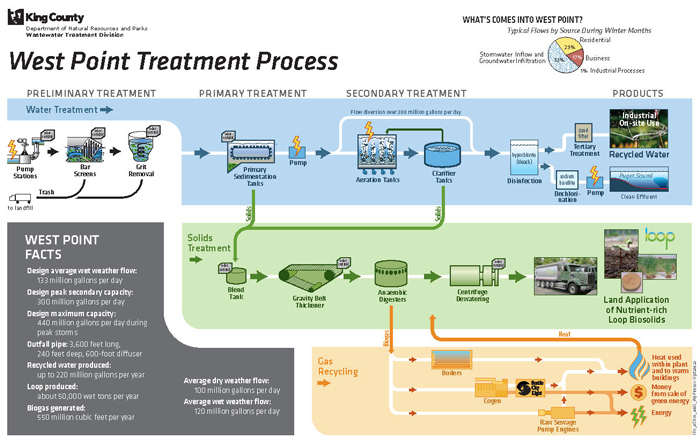 View larger version .
Background
West Point Treatment Plant suffered severe equipment failure and flooding early in the morning of Feb. 9, 2017, while operating at maximum capacity during a storm. The flooding severely damaged mechanical and electrical systems needed to provide secondary treatment of the wastewater and provide heat to the solids reduction biology, which essentially crippled the plant's solids handling capabilities. For three months, the plant was unable to treat to secondary levels required under its state and federal permits.
In response to the incident, WTD completed a number of upgrades and improvements at West Point following the recommendations of its initial root cause analysis and an independent review commissioned by the King County Council. All repairs critical to plant operations were completed in April 2017. The plant resumed full compliance with environmental permits in May, and all long-term repairs and upgrades were completed as-scheduled by the end of 2017. Improvements also include strengthened safety training and clearer emergency protocols to protect workers and equipment.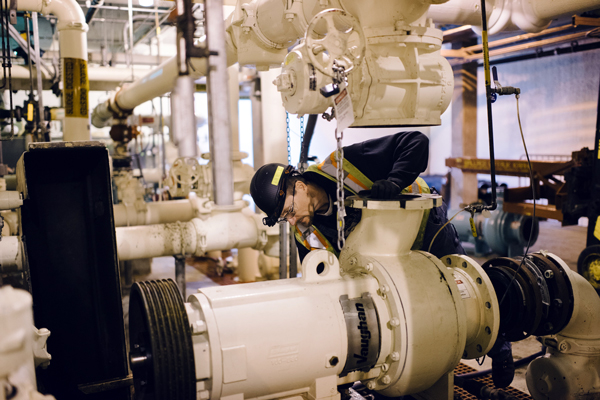 Employee working on pump equipment. View more photos on our Flickr site .
Follow WTD on social media