Emergency Management Accreditation Program (EMAP)
After an 18-month vetting process involving self-assessment, documentation, and an intensive on-site inspection, King County Emergency Management has earned accreditation from the Emergency Management Accreditation Program.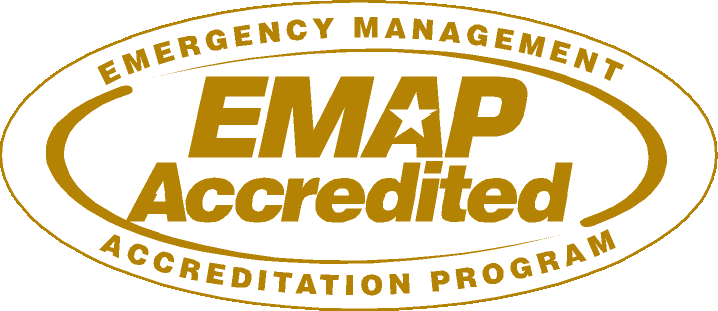 This award represents a significant achievement. EMAP is the only accreditation process for emergency management programs, and only 30 county emergency management agencies in the U.S. have achieved this mark of professional excellence. EMAP accreditation is a rigorous process, requiring an in-depth review and validation of the capabilities of King County's disaster preparedness and response systems against 64 industry-recognized standards. Voluntary participation fosters excellence and accountability in emergency management and homeland security programs.
Accreditation is valid for five years, during which programs are expected to maintain compliance and file an annual report. To earn reaccredited status, the program must provide documentation and compliance information of the program performance during the maintenance period for another on-site assessment.
206-296-3830
Toll Free 1-800-523-5044