Water uses
King County Recycled Water is used for environmental projects and irrigation on farms and sports fields.
Sports fields, golf courses, and farms use recycled water because it is affordable and available all summer, even in drought years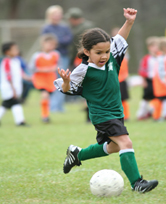 King County has been producing recycled water for decades. Our water is continuously monitored and tested to deliver high quality water for irrigation.
Recycled water is the right water for irrigation because
It is reliable and drought-proof.
It is more consistent quality than other irrigation water sources like rivers.
It is safe for food crops – our supermarkets are full of fruits and vegetables grown with recycled water.
Using it saves drinking water for drinking and leaves water in rivers for fish and other wildlife.
It saves money in two ways:

It is affordably priced for irrigation.
The nutrients left in the water after treatment reduce the need to buy fertilizer.

Irrigators can use recycled water and still keep their water rights.
Some customers truck recycled water to their site for temporary irrigation and construction projects.


Companies use recycled water because it helps the bottom line and meets environmental goals.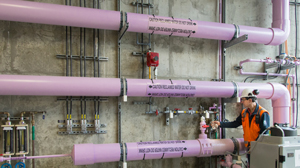 Recycled water can be treated to meet specific business needs and it is typically lower cost than drinking water. And customers like it because it's good for the environment and sustainable. Recycled water is recognized by environmental rating programs like LEED and Salmon Safe. Using recycled water for irrigation and toilet flushing helped the Brightwater Environmental Education Center achieve LEED Platinum, the highest possible environmental certification.

Recycled water is the right water for industry because
It can be less expensive than drinking water.
It helps a business reach environmental goals.
It can be used in so many ways:


Industrial plant operations, heating and cooling systems, toilet flushing
Municipal: firefighting, street sweeping, cleaning sewer or stormwater systems
Construction: controlling dust, mixing concrete, washing aggregate, and hydro-excavation.
King County's recycled water helped transform wetlands at the Chinook Bend Natural Area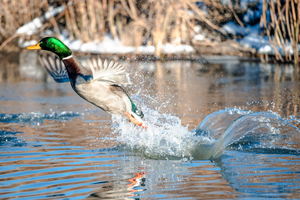 Recycled water produced at King County's Carnation Treatment Plant supplies water to a wetland at the Chinook Bend Natural Area. The wetland project creates habitat for fish and wildlife and creates recreational opportunities for people. This project was developed through a partnership between King County and Ducks Unlimited and is a great example of King County's ability to create recycled water for a specific use. King County's wetland water gets extra treatment to limit nutrients entering the wetland ecosystem.

Recycled water also is a tool to help recover threatened salmon. It is included in plans to recover threatened Chinook salmon and protect rivers and watersheds they depend upon.

Recycled water is the right water for the environment because