King County Agriculture Commission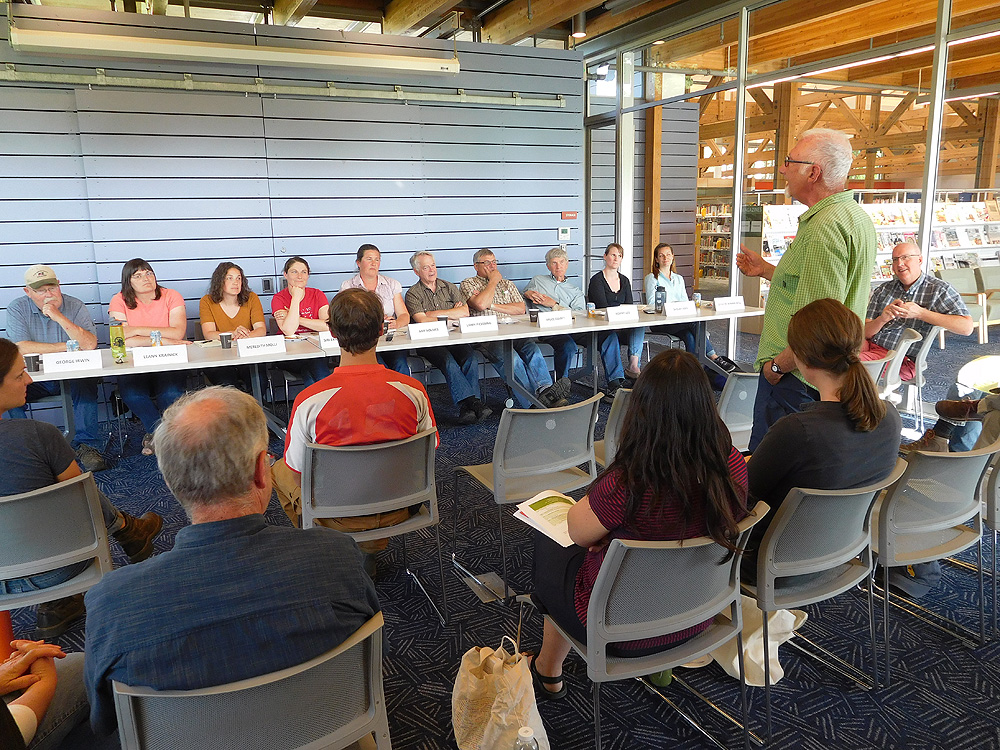 The Agriculture Commission gives the agriculture sector the opportunity to take an active role in in the development and evaluation of policies, regulations and programs that affect commercial agriculture in King County.
We are now accepting applications for open positions on the Agriculture Commission. Download an application here:
The Commission consists of 15 members, all appointed by the County Executive. Eight of the commissioners must be producers engaged in the business of producing an agricultural commodity for market in commercial quantities. All members serve three-year terms.
The Agriculture Commission represents the diversity of the King County agricultural economy and consists of 15 members appointed by the County Executive and confirmed by County Council. Within the agriculture sector, eight of the commissioners must be commercial producers of an agricultural product. Additional commissioners must be persons with demonstrated knowledge, experience and interest in food and feed processing, wholesale and retail marketing, produce buying, direct marketing, supply and finance, or agricultural real estate. Commissioner terms are three years.
Activities
Commissioners meet nine times each year to discuss and make recommendations to staff, the Executive and Council on King County agriculture policy, recommendations and programs as well as conduct the business of the commission. Public comment is offered at commission meetings to hear concerns of farmers and the agriculture sector at large. Annual topics at commission meetings include King County's:
Agricultural Drainage Assistance Program
Farmland Preservation Program
Livestock Program
Code or Regulatory changes
Permitting Barriers and Barrier Removal
County Executive Initiatives

Local Food Initiative
Land Conservation Initiative

Council Directives
In addition, Council Members, agriculture organizations, Washington State University Extension, county departments, and other county, state and federal agencies come to commission meetings as speakers or for outreach on agricultural opportunities or challenges.
Roster of current commissioners
The Agriculture Commission holds committee meetings to delve into specific areas of interest. Additionally, the commission conducts educational field trips each year to inform commissioners, staff, King County leadership and Council Members on highlights and key challenges within the agriculture sector.
For questions about the King County Agriculture Commission, please contact Patrice Barrentine.