King County District Four Virtual Town Hall – September 17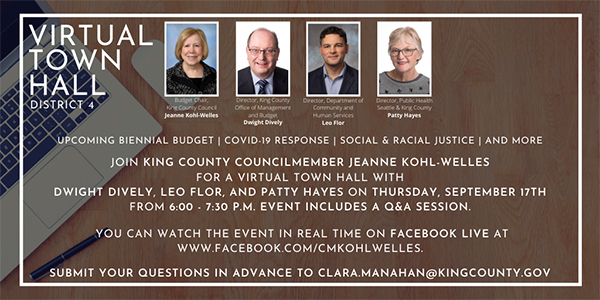 King County Councilmember Jeanne Kohl-Welles will be joined by the County's Budget Director Dwight Dively, Director of Community and Human Services Leo Flor and Public Health Director Patty Hayes. They'll be discussing the County's biennial budget, COVID-19, social and racial justice and more. You'll be able to watch the event live on Facebook at www.Facebook.com/CMKohlWelles.

No Facebook account is necessary to stream the event.

You can submit questions for Councilmember Kohl-Welles and her guests ahead of time by emailing D4 staff at clara.manahan@kingcounty.gov.

LGBTQ Allyship's second annual north end housing fair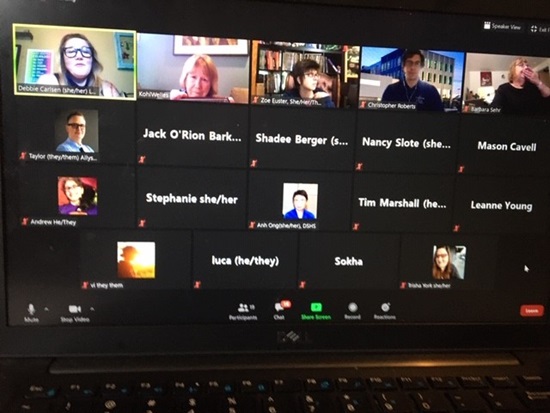 On August 29th, I participated in LGBTQ Allyship's second annual north end housing fair. The virtual resource fair was aimed at increasing LGBTQ+ invisibility, strengthening the LGBTQ+ community in the north end, connecting folks to resources and LGBTQ+ Friendly housing in north Seattle and to advocate for impactful housing policies and renters' rights.

I was joined by Councilmember Rod Dembowski and Shoreline City Councilmember Chris Roberts for a discussion on renters' rights, fair housing practices and much more. I'm grateful to LGBTQ Allyship for hosting the event and for inviting me to be a speaker.