King County Metro's budget provides safe, equitable, and sustainable service now and in the future — especially where needs are greatest.
The King County Council adopted Executive Dow Constantine's 2023–24 Biennial Budget in November 2022.
2023-24 Budget Highlights
Fleet electrification: Fight climate change, lower our region's carbon footprint, and support healthy air and water.
Ridership recovery: Deliver reliable service riders can count on.
Safety and security: Provide a safe and secure environment for riders and employees.
Organizational health Be an employer of choice and enable employee growth to facilitate world-class transit service.
About Metro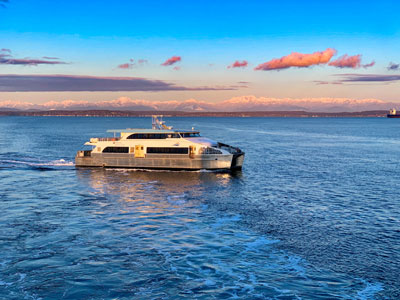 Founded in 1973, 2023 marks the 50th Anniversary of King County Metro, the largest transit agency in the Puget Sound.
Metro provides bus, paratransit, vanpool, and water taxi, and on-demand services, and operates the Seattle Streetcar, Sound Transit Link light rail and Sound Transit Express bus service.
Named the Best Large Transit Agency in North America by the American Public Transportation Association in 2018, and Metro received Performance Excellence Awards for equity and for sustainability in 2020. In 2022, the Federal Transit Administration recognized Metro as the nation's most equitable agency in tackling climate change.
Learn more: