Transit Advisory Commission
The King County Transit Advisory Commission improves transit services, planning, and programs by advising Metro's staff members and general manager, the King County Executive and Council, local jurisdictions, and subarea transportation boards concerning transit policy issues.
The commission was established in January 2011 by King County ordinance #17025. The ordinance merged two previous advisory groups, the Transit Advisory Committee and the Accessible Services Advisory Committee.
Role of the Commission
Advise Metro on the inception and development of long-range planning efforts.
Advise Metro and King County on issues essential to transit service in King County, including matters of concern to the elderly and persons with disabilities.
Serve as a resource for inter-jurisdictional transit promotion and coordination.
Working rules
These Working Rules were compiled by the Transit Advisory Commission to guide the way commission members work together in an environment of mutual respect and trust, and provide a standard set of procedures for conducting commission business. Working Rules are reviewed annually or as new members join the commission. The updated Working Rules were adopted by the Transit Advisory Commission on July 19, 2022.
Meetings
Transit Advisory Commission meetings are open to the public, but please note the commission is not a decision-making body and does not accept public comment.
If you wish to express your views on transit, including Access, to decision makers, the King County Council's Regional Transit Committee and the Mobility Committee meet regularly and offer time on their agendas for public comment.
Upcoming agendas
Meetings archives
Download agendas, meeting minutes and supporting documents
Members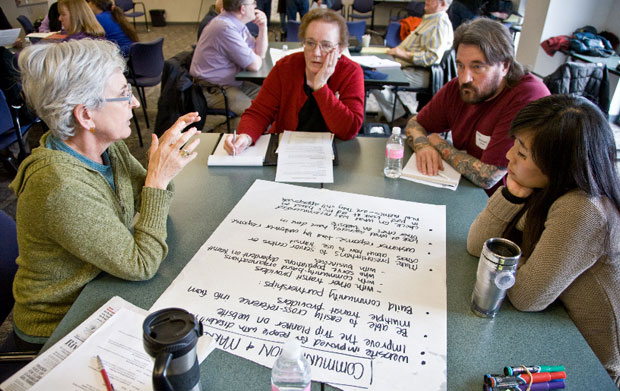 The commission members include residents, businesses, and other stakeholders concerned about transit service in the county. Most are bus riders. All live in King County, and collectively they reflect the county's diversity. At least half are people who have disabilities, are elderly, or work with these populations.
Members are appointed by the King County Executive and approved by the King County Council for two-year appointments.
| District | Members |
| --- | --- |
| 1 | Angela Theriault |
| 2 | VACANT |
| 3 | Aaron Morrow |
| 4 | VACANT |
| 5 | Sonja Tracy |
| 6 | VACANT |
| 7 | Linwood Robinson |
| 8 | VACANT |