If you have any questions or comments about our service, please don't hesitate to let us know. Our staff is ready to assist you. There are several ways for you to reach us. Choose the option that works best for you.
Call us at 206-553-3000
WA Relay: 711
Call Center hours of operation
Open 6:00 AM to 8:00 PM for trip planning and lost & found calls.
Open 8:00 AM to 5:00 PM for fare/pass information and customer comments.
Closed on weekends and holidays
Did you lose or find something?
For general King County information
Call 206-296-0100, or go to departments, agencies, & offices .
Customer information office
Metro's Pass Sales Office is open.
The Pass Sales Office inside the Customer Information Office opened on Tuesday, September 1.
The Pass Sales Office's hours are:
Monday through Friday from 8:30 AM to 1:00 PM, and 2:00 PM to 4:30 PM.
Seniors and higher-risk customers who need additional assistance can come into the office on Tuesdays from 8:30 AM to 9:30 AM and Thursday from 3:30 PM to 4:30 PM.
King Street Center
201 S. Jackson St., Seattle, WA 98104
You can send Regular mail
Customer Information Office
King Street Center
KSC-TR-0324
201 S. Jackson St.
Seattle, WA 98104-3856
Common requests
Need an interpreter?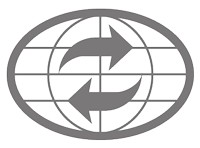 If you require an interpreter, please call 206-553-3000 and select the interpreter option (Press 1) from the menu when prompted. Please let the Metro representative know which language is needed. It will take a moment but an interpreter, in the requested language, will join the call. Nearly 200 languages are covered by the translation line. Please note that interpreter calls may take longer.