Clerk's Special Programs and Customer Services
Programs and services managed and operated by Clerk's staff.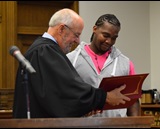 A national model of smart, compassionate government, recently the King County Adult Drug Diversion Court (KCDDC) program celebrated its 20th anniversary and nearly 2,050 graduates. About 70% of participants who opt in complete this innovative program that provides treatment and supportive services to adults charged with drug-related felonies. Graduates earn a dismissal of their criminal charges and can rebuild their lives, reconnect with families, and re-enter their communities as productive employees, volunteers, parents, mentors, and role models.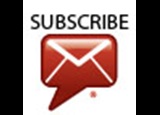 The Superior Court Clerk offers an email and/or text message subscription service to receive "Clerk's Alerts" notifications. Clerk's Alerts are often the first notice distributed about changes to local rules, process improvements application enhancements and other important business information related to the Clerk's Office and Superior Court.
The King County Superior Court Clerk is designated to develop local procedures and maintain of list of locally approved Court-Approved Transcriptionist Program. Per KC Local Civil Rule 80.(d)(4) Verbatim Report of Proceedings: Preparation of an official transcript of electronically recorded proceedings conducted in Superior Court (including video tape, audiotape and digital recordings) shall be completed by a court-approved transcriber in accordance with procedures developed by the Office of the Administrator for the Courts and the King County Superior Court Clerk.
---
And more ...