How Do I ... Dispute a "Go To Go!" Penalty?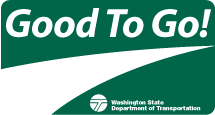 Good To Go! is Washington State Department of Transportation's (WSDOT) electronic tolling system. Detailed information about Good To Go! is available on the WSDOT website.
If you have received a civil penalty notice and have questions or would like to dispute the penalty, please contact Good To Go!
Most issues can be resolved over the phone. However, those who repeatedly pay their toll bills late and have received penalty forgiveness multiple times may need to attend an administrative hearing. Learn more about the
Good To Go! administrative court hearing process
.
If you have had an administrative court hearing and you do not agree with the agency's decision, you may appeal to the Superior Court.
After the administrative dispute hearing, you will receive a Final Order of Liability. You have 30 days from the date of the final order to file your appeal with the Superior Court. Remember that the date on the final order is what starts the 30-day clock ticking, not the date you actually receive the order.
You may file your appeal either in the Superior Court of the county where you live or in Thurston County Superior Court in Olympia. The action you will be filing is a new Administrative Law Review case and requires a civil filing fee (currently in King County, $240). The appeal document is called a "Petition for Review of an Administrative Order."

You may wish to consult an attorney to help you with your case. The King County Bar Association has a Lawyer Referral Service. Please visit http://www.kcba.org/For-the-Public/Hire-a-Lawyer for more information or call 206-267-7010. If you need free legal assistance and have a very low income, call 2-1-1 in King County or 1-888-201-1014 outside of King County to hear if free legal assistance is available for you.

If you are unable to consult with an attorney, the King County Law Library is a good resource for conducting legal research. Also, www.WashingtonLawHelp.org has posted an information packet called "How to Petition for Superior Court Review." The guide is intended for people appealing decisions by DSHS, so you will need to make some changes to the forms to fit your situation, but it provides good information that you can work from in order to get your case filed.
When you are ready to file your case, you may do so in person, Monday through Friday between 9:00 am and 4:30 p.m., or by mail:
King County Clerk's Office - Seattle
516 3rd Avenue, Room E609
Seattle, WA 98104
King County Clerk's Office - Kent
401 4th Avenue North, Room 2C
Kent, WA 98032
Please bring your Petition for Review of an Administrative Order and a
Case Assignment Area Form & Case Index Cover Sheet
along with your personal check, cash or money order for the civil filing fee. If you are unable to pay, the Court may waive your filing fee. Please see the Clerk's
Fee Waiver Information
page for details on how to ask the Court to waive your fee.